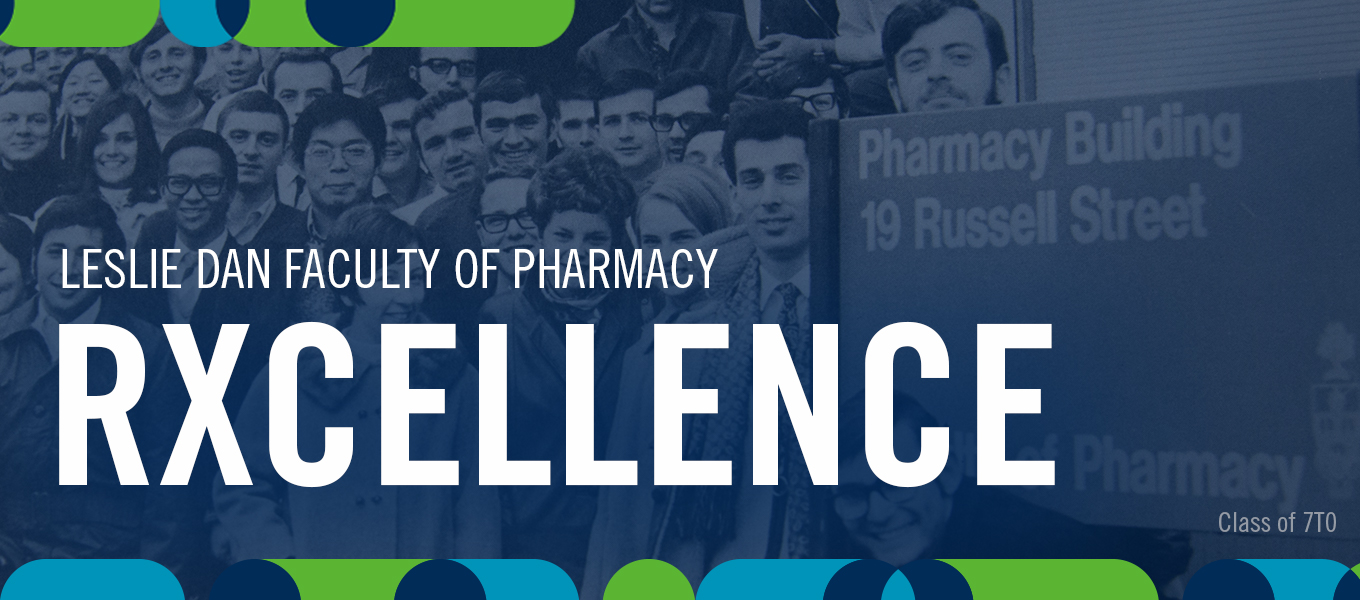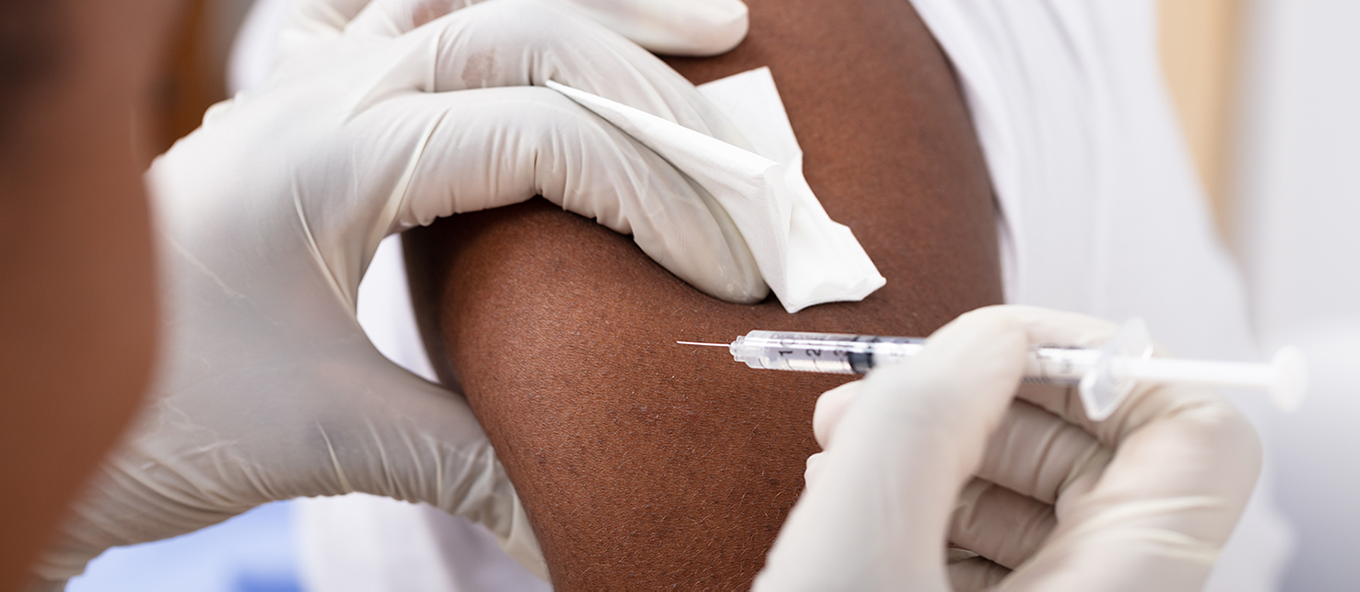 Pharmacists able to administer COVID-19 vaccine
The Ontario Government declared new regulations that pharmacists, pharmacist interns, registered pharmacy students and pharmacy technicians can administer the COVID-19 vaccine. This exciting news is very welcome to ensure pharmacists can play an active role in Ontario's vaccination campaign.

To support vaccine knowledge translation, the Leslie Dan Faculty of Pharmacy is creating new COVID-19 curriculum and learning opportunities for students in all programs. The University of Toronto is also working closely with TAHSN partners to ensure that students providing on-site care are considered eligible to receive the COVID-19 vaccine within the priority guidelines for vaccine roll out.

Shoppers Drug Mart Doubles Ian Stewart's Award to Support Black Pharmacy Students
Alumnus Ian Stewart and Shoppers Drug Mart have joined forces to support prospective Black students at the Leslie Dan Faculty of Pharmacy by establishing the Ian Stewart/Shoppers Drug Mart Award for Black Pharmacy Students.
Donate today to support our students as they work to move science and health.

Dr. Sandy K. Pang receives prestigious ISSX North American research award
Dr. K. Sandy Pang is the first Canadian-based researcher to receive the International Society for the Study of Xenobiotics' North American award recognizing research impact.
Pharmaceutical scientists adapt glucose meter to diagnose disease
Evan Amalfitano and Keith Pardee developed a point-of-care diagnostic test using a widely available glucose meter that can be adapted to diagnose a number of diseases, including COVID-19.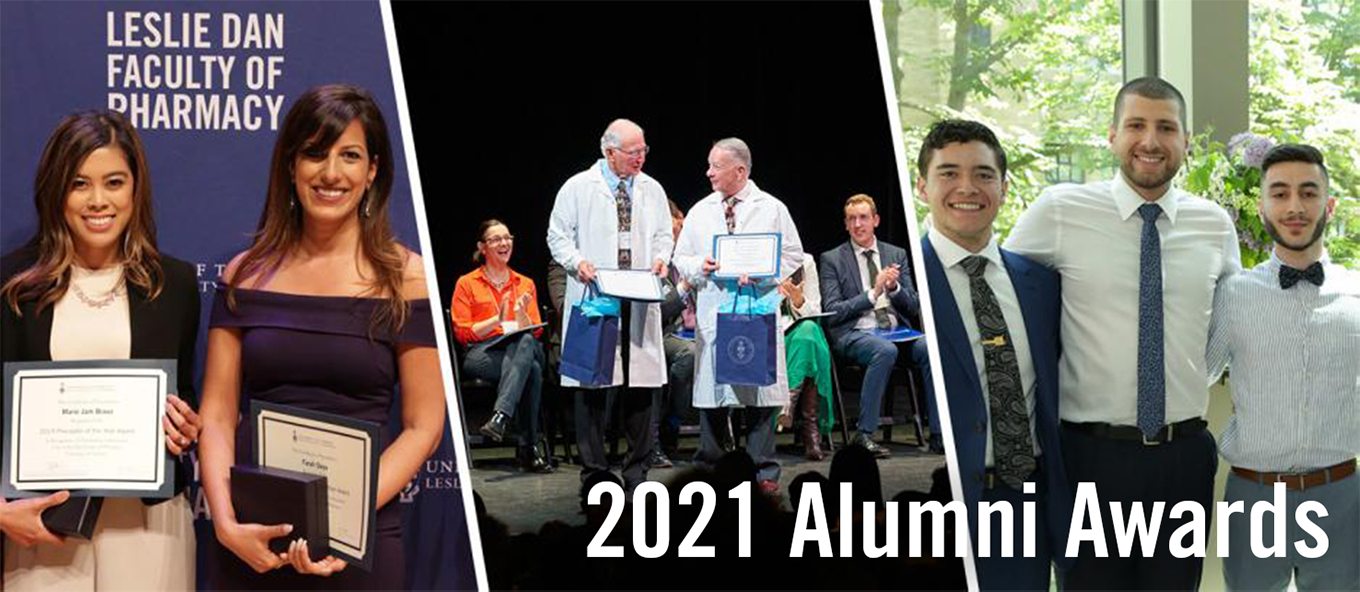 Nominations Open: LDFP Alumni Awards
Our Alumni Awards program honours exceptional alumni for their outstanding accomplishments in pharmacy practice and pharmaceutical sciences. Nominate a deserving alumni today!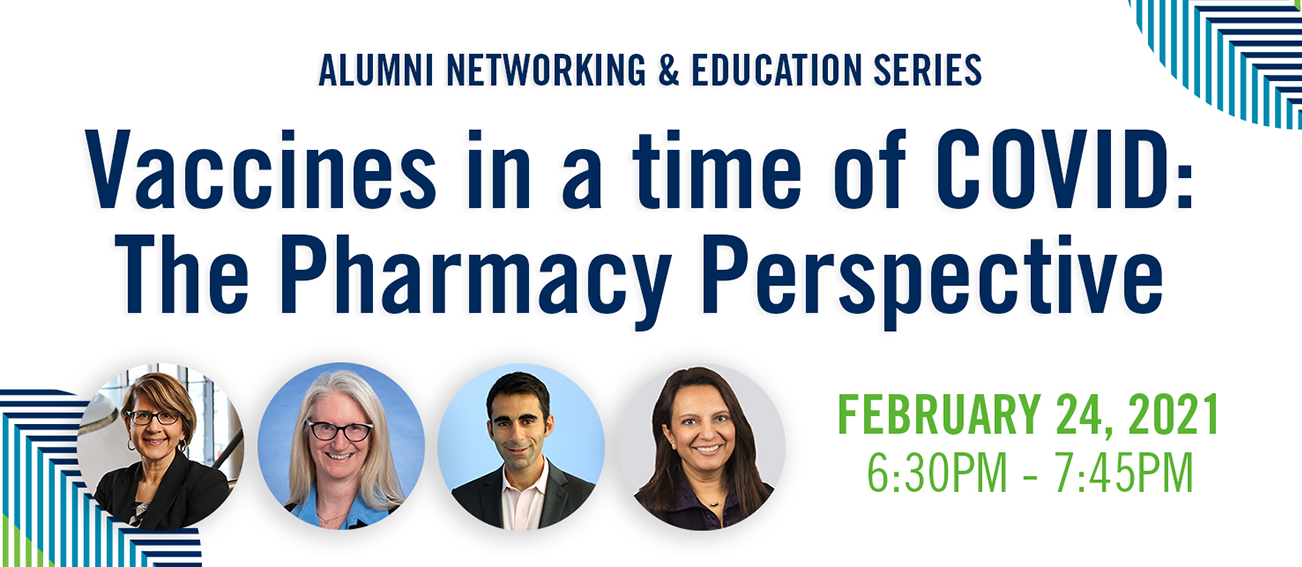 Alumni Networking and Education Series
Registration is still open! On Wednesday, February 24 from 6:30 p.m. to 7:45 p.m., join our expert panelists as they discuss vaccines during the time of the COVID-19 pandemic. This event will provide insight to vaccine hesitancy concerns, the pain associate with immunizations, the concept of herd immunity, vaccine development and delivery, as well as the Pharmacist's role as immunizers.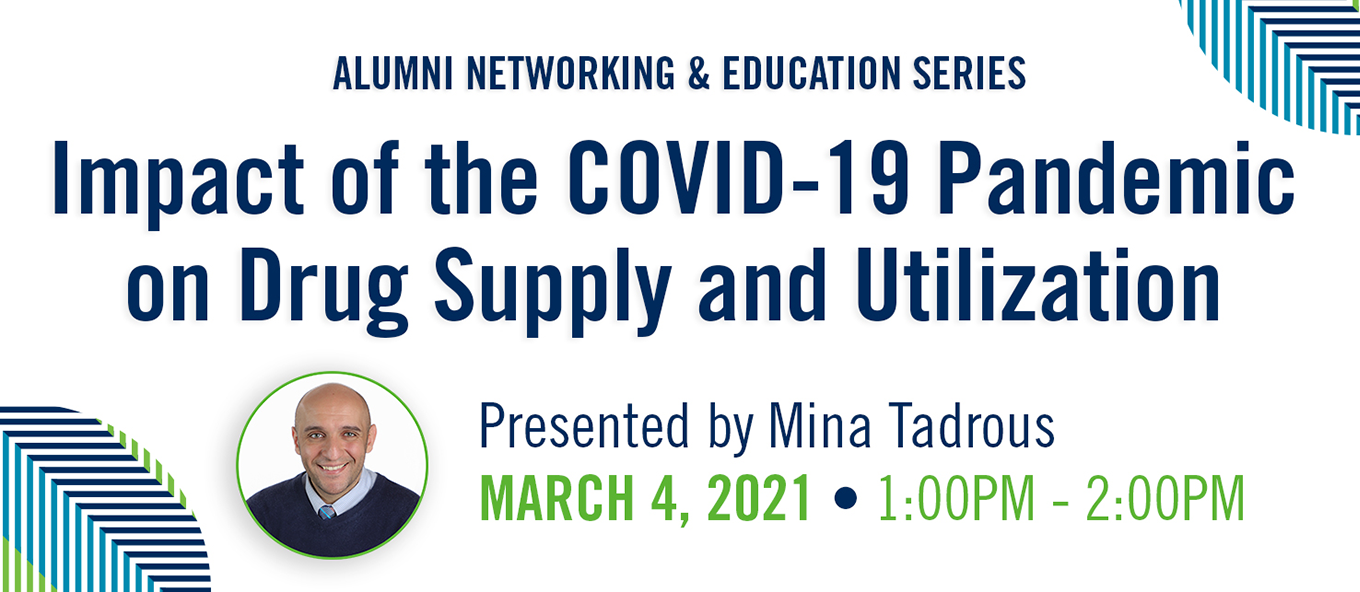 Join us on Thursday, March 4, 2021 from 1:00 p.m. to 2:00 p.m. for a live virtual presentation by Mina Tadrous (Leslie Dan Faculty of Pharmacy) where he discusses the reasons why drug shortages may occur, how COVID has made this worse, and what can be done on a local and national level to mitigate this growing global problem.
Estate Gift Planning
We all have a lot on our mind right now, including our financial future and this may be the time to consider adjustments. Join Tina Tehranchian for a free webinar on Thursday, February 25 from 10:30 a.m. to 11:30 a.m. as she shares tax and estate planning strategies you can apply today. This webinar is limited to 30 participants.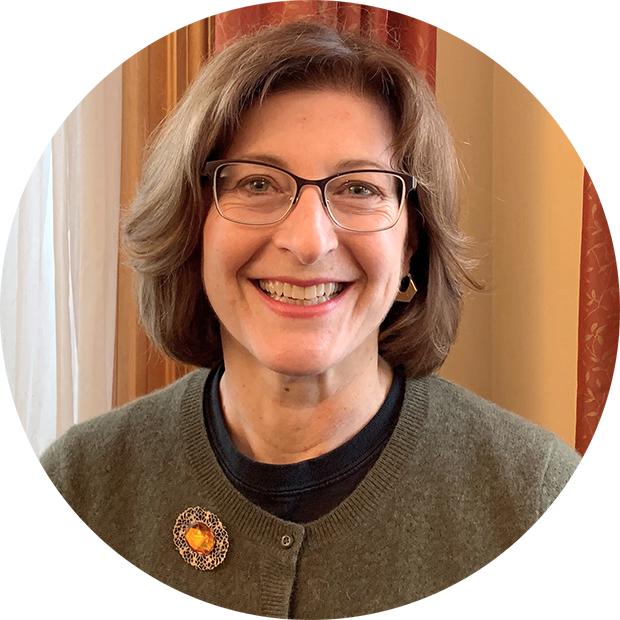 Alumni Spotlight: Julia Elia-Pacitti
Bachelor of Pharmacy alumna Julia Elia-Pacitti shares her career path, the impact of her education, and why she supports the Faculty.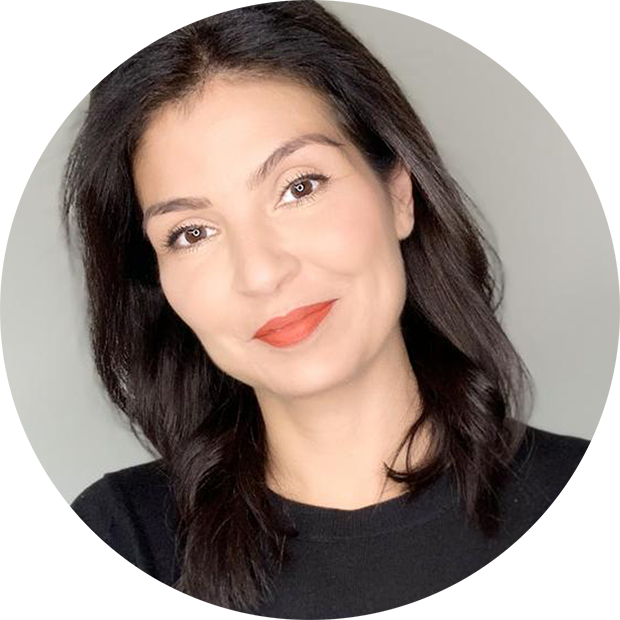 Alumni Spotlight: Béatrice Séguin
PharmSci alumna Béatrice Séguin shares her journey from think tank to co-founder and Chief Innovation Officer of MOB Beauty on the International Day of Women and Girls in Science.


Shana Kelley appointed to Order of Ontario
Congratulations to University Professor, Shana Kelley, on her appointment to the Order of Ontario. Professor Kelley was recognized for her contributions to advancing drug discovery, disease diagnostics and new technologies that are transforming medicine.

Check our job board for new employment opportunities. If you would like to post a job for our alumni please contact us at alumni.pharmacy@utoronto.ca
Educational Opportunities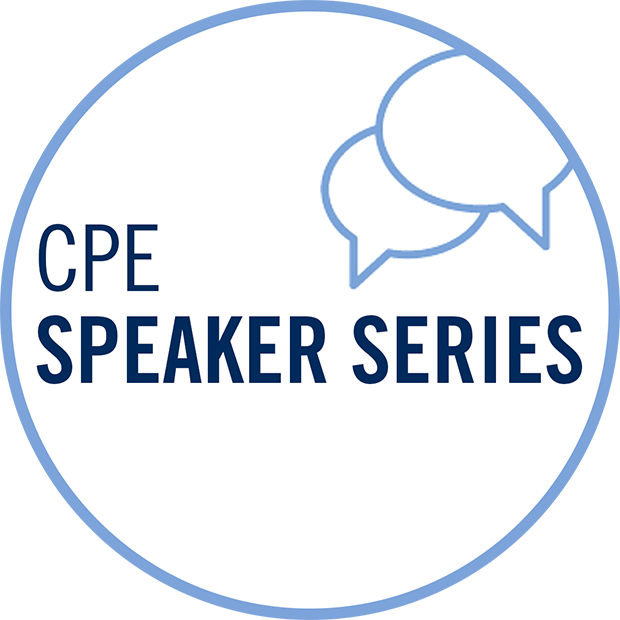 CPE Speaker Series
The Centre for Practice Excellence hosts a monthly Speaker Series on critical issues impacting the future of health care and pharmacy. The CPE Speaker Series takes place on the first Thursday of each month and usually consist of a 20-30 minute presentation followed by 30 minutes of open discussion and Q&A.

For more information please contact the CPE Speaker Series at cpe.pharmacy@utoronto.ca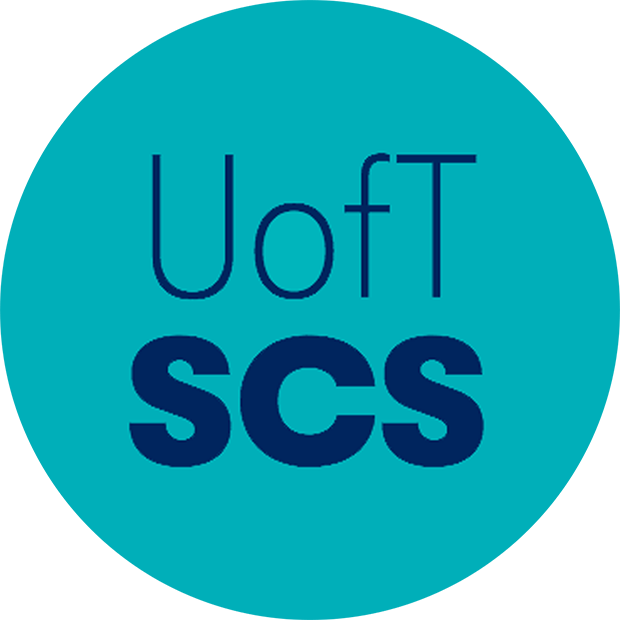 Continuous Professional Development
The Continuous Professional Development programming equips pharmacists, industry professionals, researchers, scientists, and allied professionals to better respond to the shifting needs of the profession.

Explore course offerings available through U of T's School of Continuing Studies.