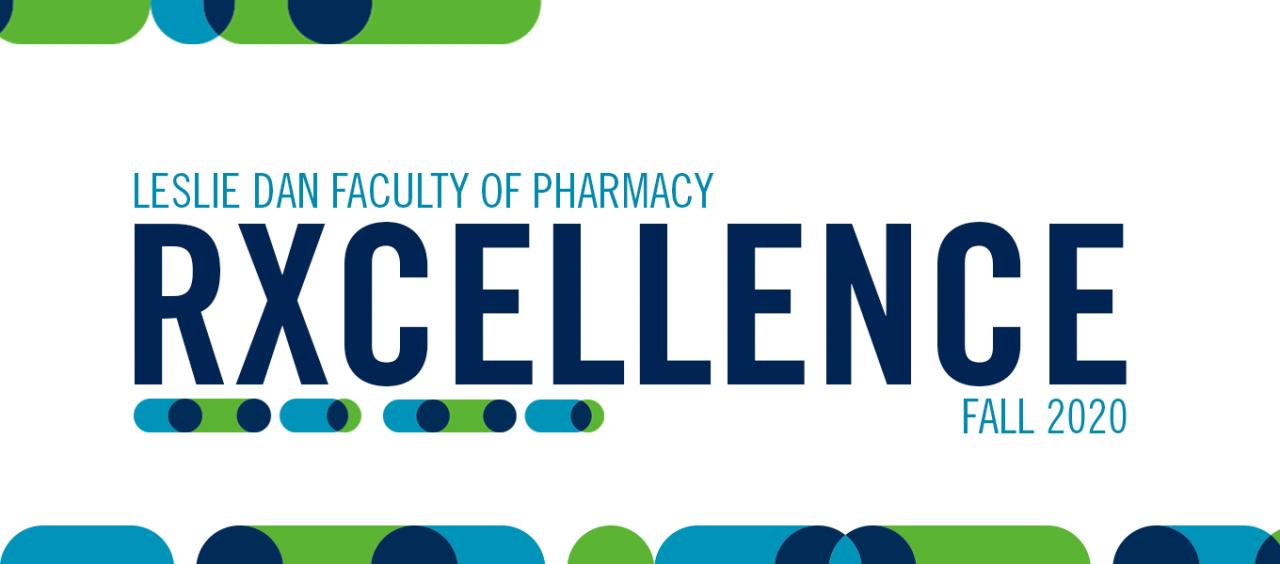 Our Community is Needed Now More Than Ever
Soon you will receive a letter from me asking you to consider renewing your support, or to make your first gift, to our annual campaign this year. It takes the commitment and support of donors like you, in times of crisis and beyond to ensure the Leslie Dan Faculty of Pharmacy continues to explore and push the limits of pharmaceutical science and the pharmacy profession—resulting in better medications, a better health system and better health for all Canadians. While U of T remains one of the world's most accessible universities, we anticipate an even greater demand for student financial aid this academic year due to the pandemic and resulting economic crisis. Your renewed support is needed now more than ever.

Take care,

Lisa McCarthy
Clinician Scientist and Associate Professor,
Ambassador, Leslie Dan Faculty of Pharmacy 2020 Campaign


Jenny Cheung receives Undergraduate Summer Research Program Poster Award
Jenny Cheung received the Leslie Dan Faculty of Pharmacy 2020 Undergraduate Summer Research Program Poster Award earlier this summer.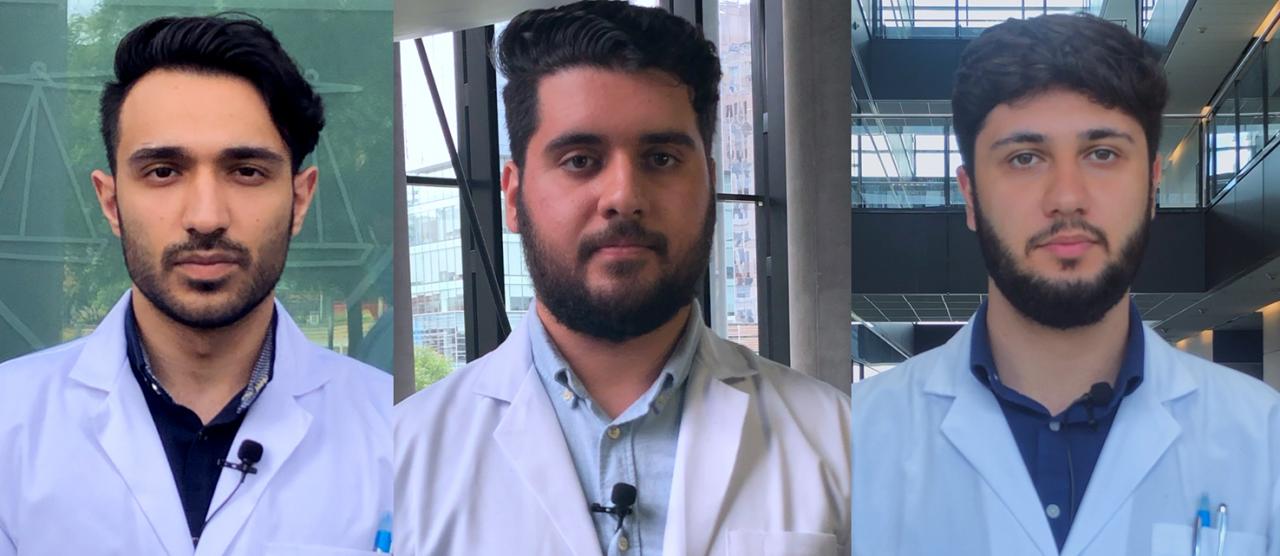 Student-led Video Series Highlights Global Pharmacy Perspectives on COVID-19
A new video series created by three second-year PharmD students is exploring the experiences and perspectives of pharmacy professionals around the world during the COVID-19 pandemic.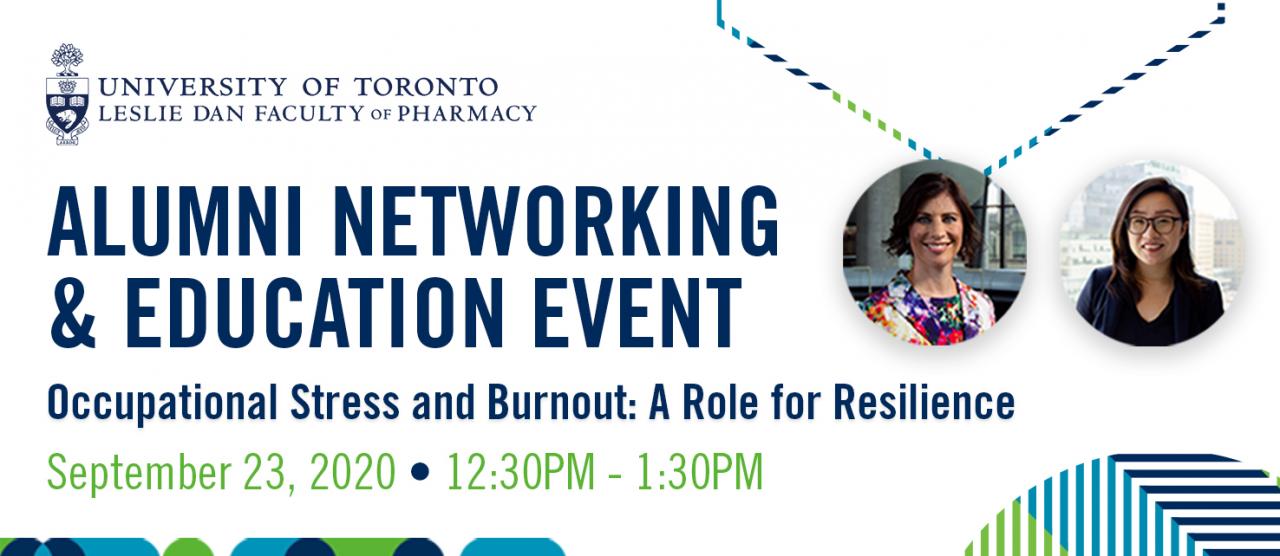 Alumni Networking and Education Series
On Wednesday, September 23, join Jamie Kellar and Maria Zhang for their presentation on Occupational Stress and Burnout as they discuss the impact and role of resilience in the workplace for health care professionals.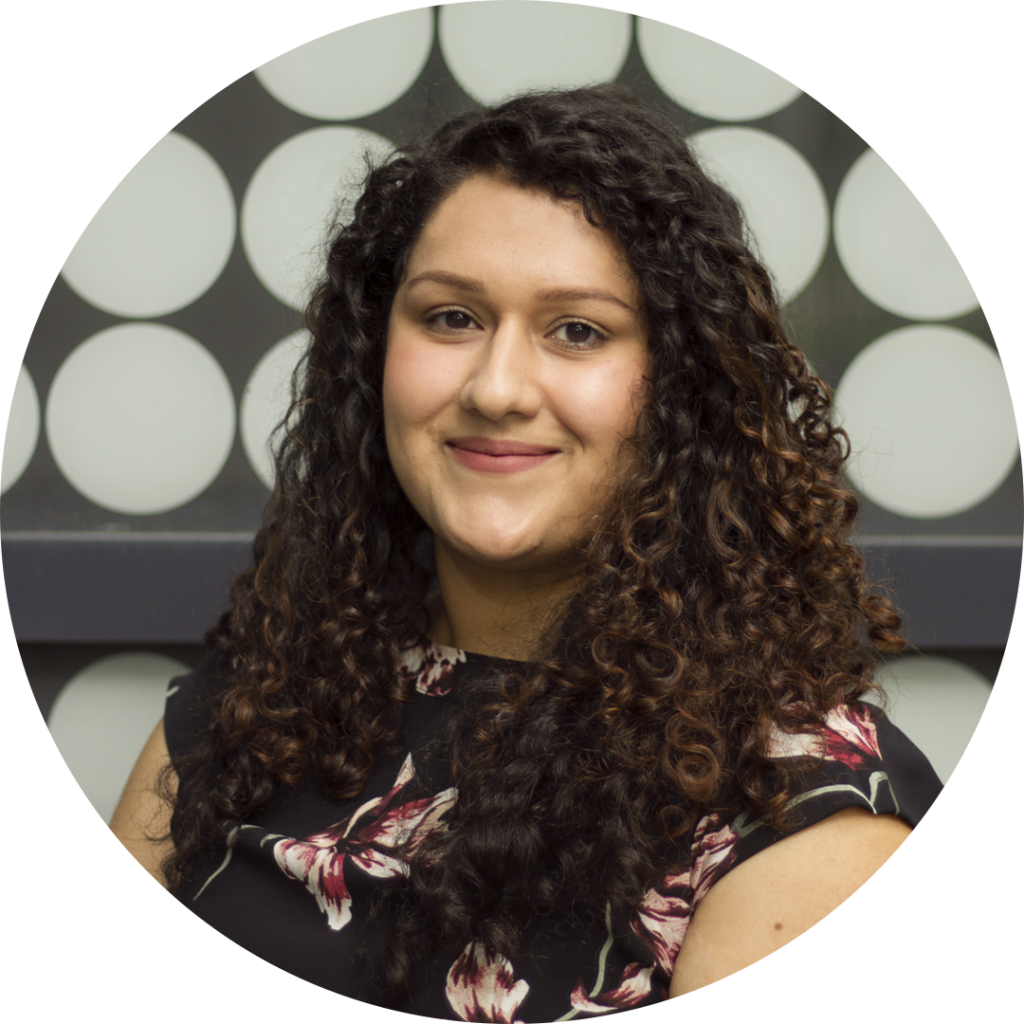 Meet Suryana Thappa – our new Development Officer!
We are excited to welcome Suryana to the Advancement and Alumni Relations Team.

Suryana is thrilled to be on board and will be overseeing the Leadership and Annual Giving portfolios at the Faculty. She looks forward to connecting with alumni, donors and friends, and continuing to build and strengthen meaningful partnerships.

Please feel free to reach out to Suryana at 647-893-1280 or suryana.thappa@utoronto.ca with any fundraising related inquiries or just say "hello!"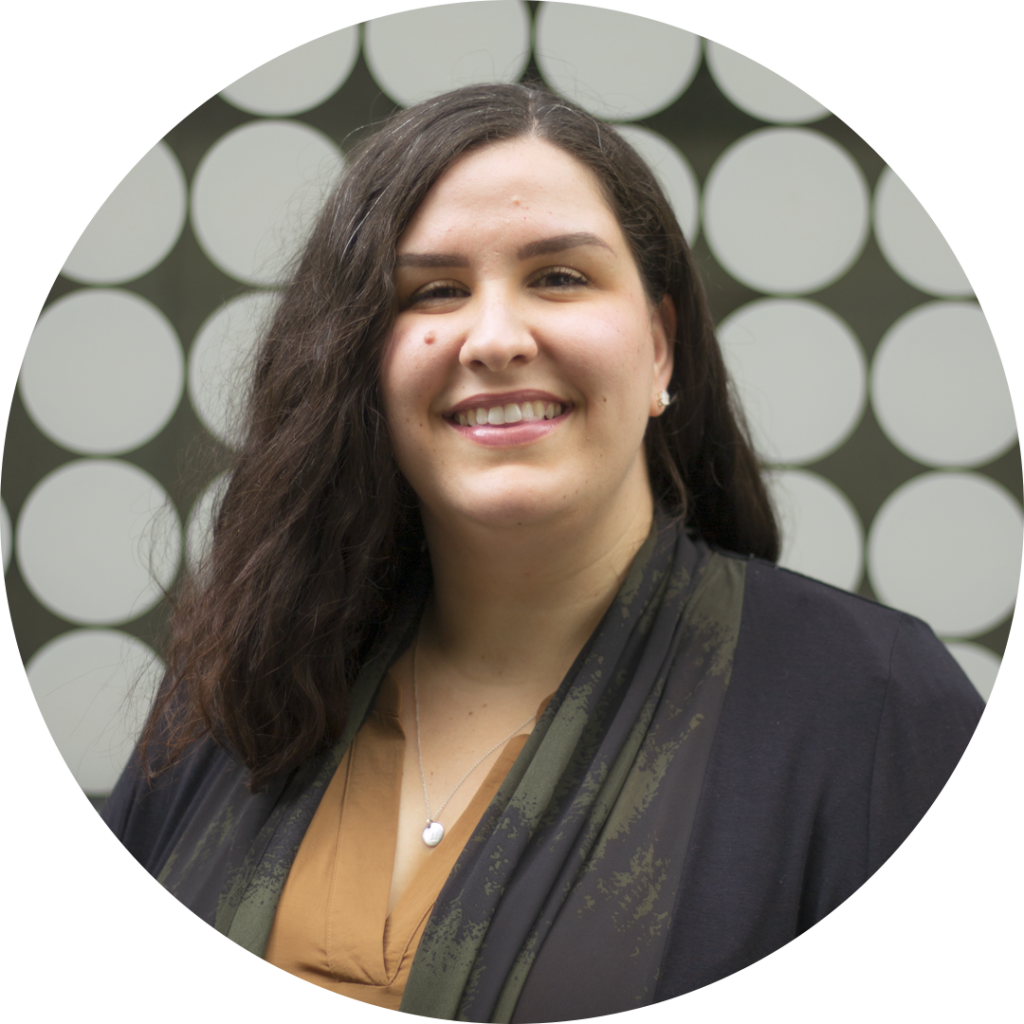 Welcome back, Laura Warman – Advancement Coordinator!
We are happy to welcome back Laura Warman, Advancement Coordinator, to the Advancement and Alumni Relations Team!

Laura provides support to the advancement, alumni relations and communications teams at the Faculty, as well as the Dean's Office on special projects. She looks forward to working with students, alumni and donors.

Please feel free to reach out to Laura at 416-978-1236 or laura.warman@utoronto.ca with any general advancement-related inquiries or just say "hello!"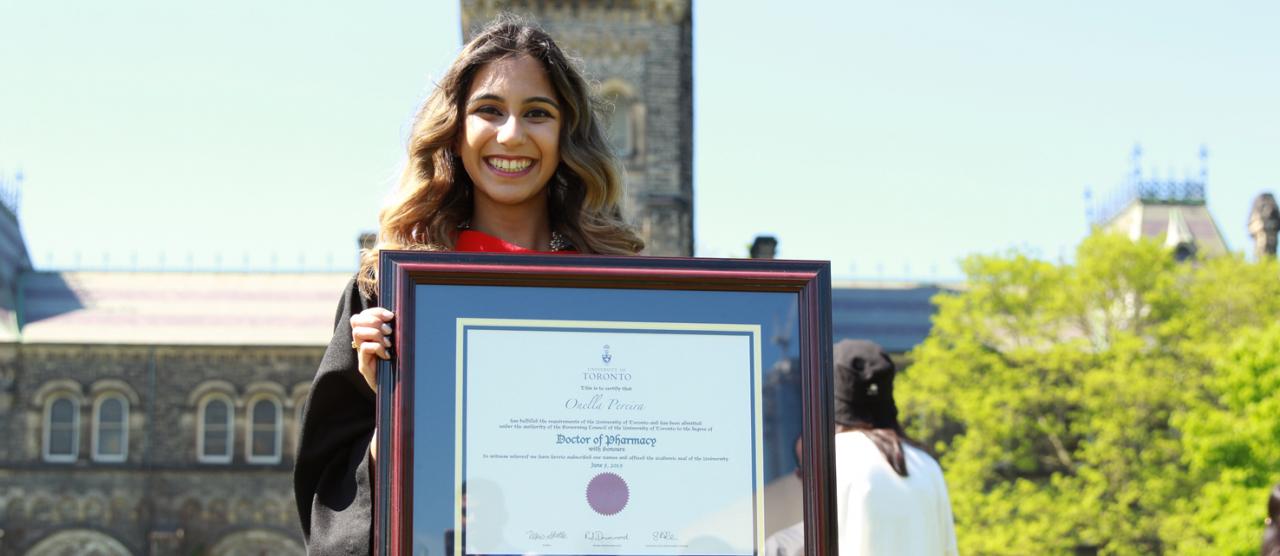 What have you been up to since graduation?
Submit your class note and you could win one of five LDFP swag packs!
Nelson John Joseph, 5T0
On June 28, 2020, Nelson died peacefully in Guelph, Ontario. After graduating from the Faculty of Pharmacy in 1950, Nelson owned and operated Wexford Heights Pharmacy in Scarborough for 36 years.

Philip Kim, 1T7
Phillip is currently working as a staff pharmacist at Shoppers Drug Mart in East York. Since graduating, he has had quite a few life events. He traveled outside of North America for the first time (to Hong Kong and Bali). He got engaged and married to his beautiful wife, Nancy.
Submit your Class Notes!
Submit your class note and you could win one of five LDFP swag packs!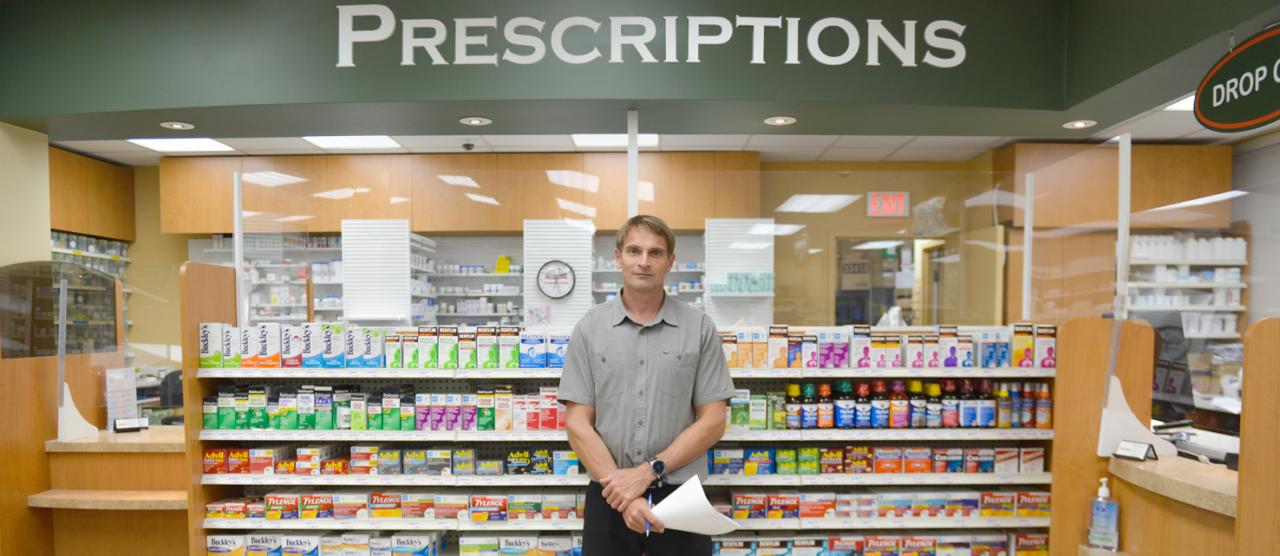 Q&A with Mike Colebrook about his pharmacy's radical transformation in response to COVID-19
Mike Colebrook is a community pharmacist who thoughtfully transformed his workplace to maintain essential services for his community and fill a much-needed COVID-19 information gap. He did so while protecting his staff, running a profitable business, and keeping himself — and his patients — informed during a media firestorm.

Orientation Totes
Thanks to our generous Student Support Fund supporters, our first year students received these great orientation totes with back to school essentials and "I'm Pharmacy" swag!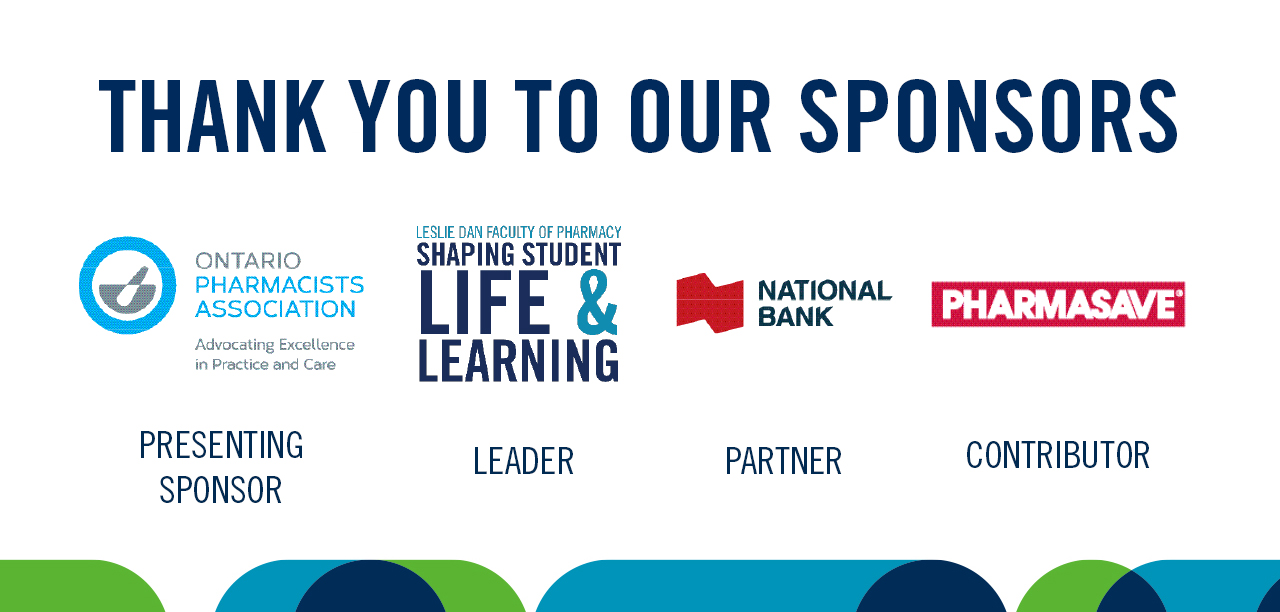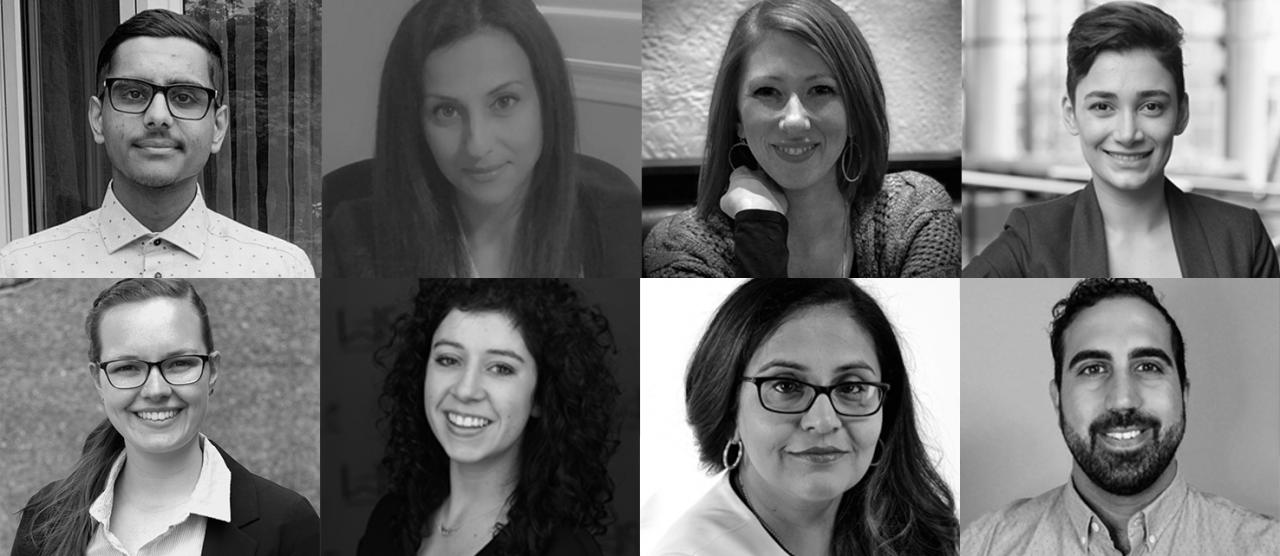 How Pharmacy students are overcoming challenges while building resilience
Leslie Dan Faculty of Pharmacy spoke with students to find out how they plan on tackling the challenges associated with online learning, how they'll connect with their 'Pharmacy Phamily,' and how some are balancing career, school, caretaking, and other responsibilities.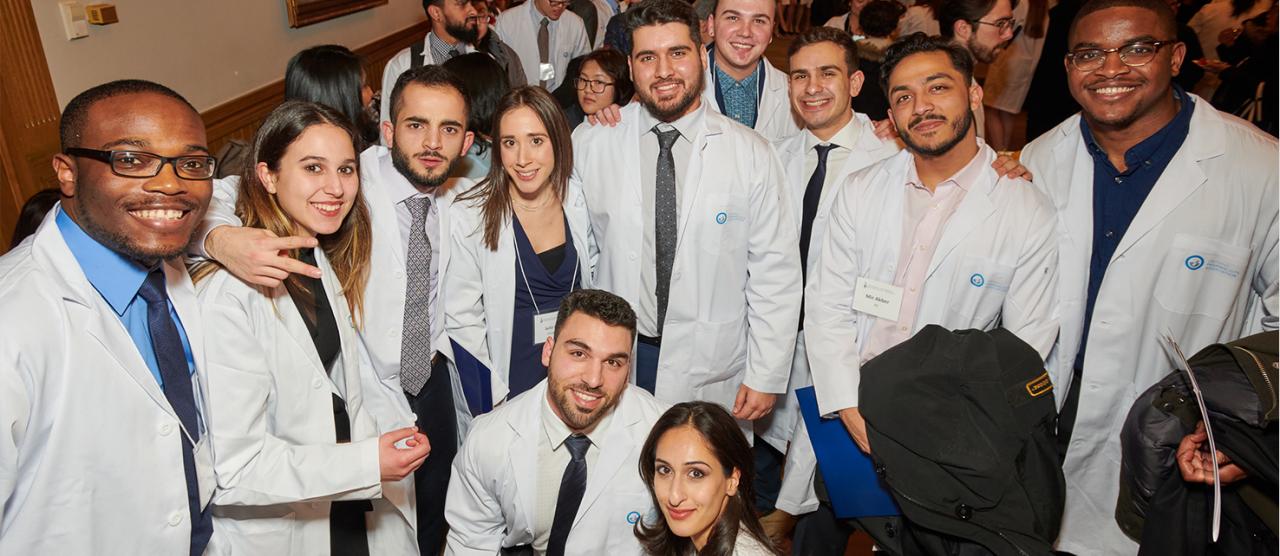 Doctor of Pharmacy Program Achieves Impressive Accreditation Results
The PharmD program at the Leslie Dan Faculty of Pharmacy has been awarded accreditation status by the Canadian Council for Accreditation of Pharmacy Programs (CCAPP) for a six-year term.

Biosimilars Symposium – October 7 & 8
Registration is OPEN!

The symposium and train the trainer events bring together biosimilars subject matter experts from a variety of fields across Canada to provide you with current insights and best practices on this important and emerging category of drugs.

The first day Biosimilars Symposium is suited to any pharmacist or health care professional looking to become more comfortable with biosimilars from an efficacy, safety and policy perspective. The second day Train the Trainer Session is geared towards practicing pharmacist looking for more in-depth training that they can take back and share with their colleagues at their own practice.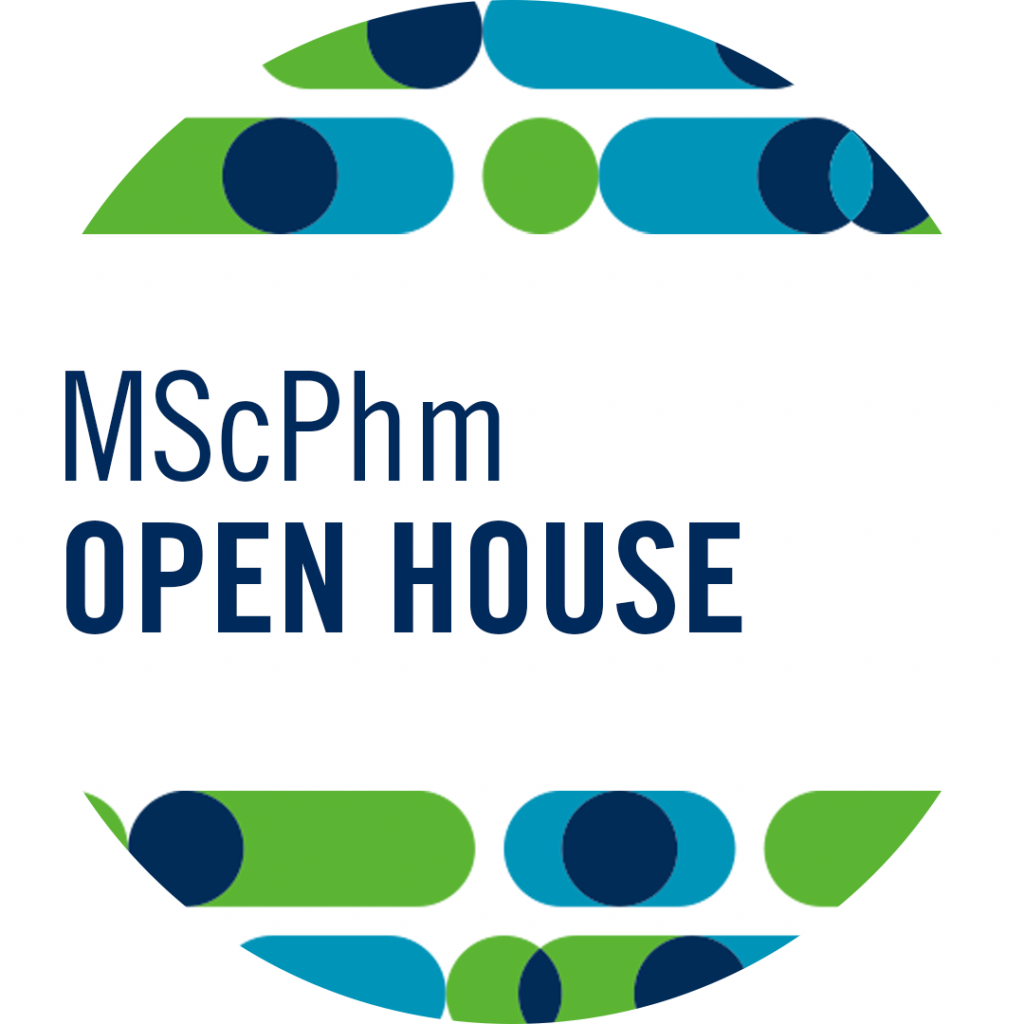 Master of Science in Pharmacy Virtual Open House
We are pleased to invite you to a Virtual Open House to learn more about our Master of Science in Pharmacy (MScPhm) program. This innovative program aims to provide students with a unique clinical, classroom and research experience. The MScPhm is aimed at experienced pharmacists who are seeking to further their clinical, teaching, research and leadership skills.

We are now accepting pharmacists for admission to the program in January 2021. If you are interested in learning more, please join us virtually on Wednesday, September 30 from 6:00 p.m. - 7:30 p.m.

Check our job board for new employment opportunities. If you would like to post a job for our alumni please contact us at alumni.pharmacy@utoronto.ca
Educational Opportunities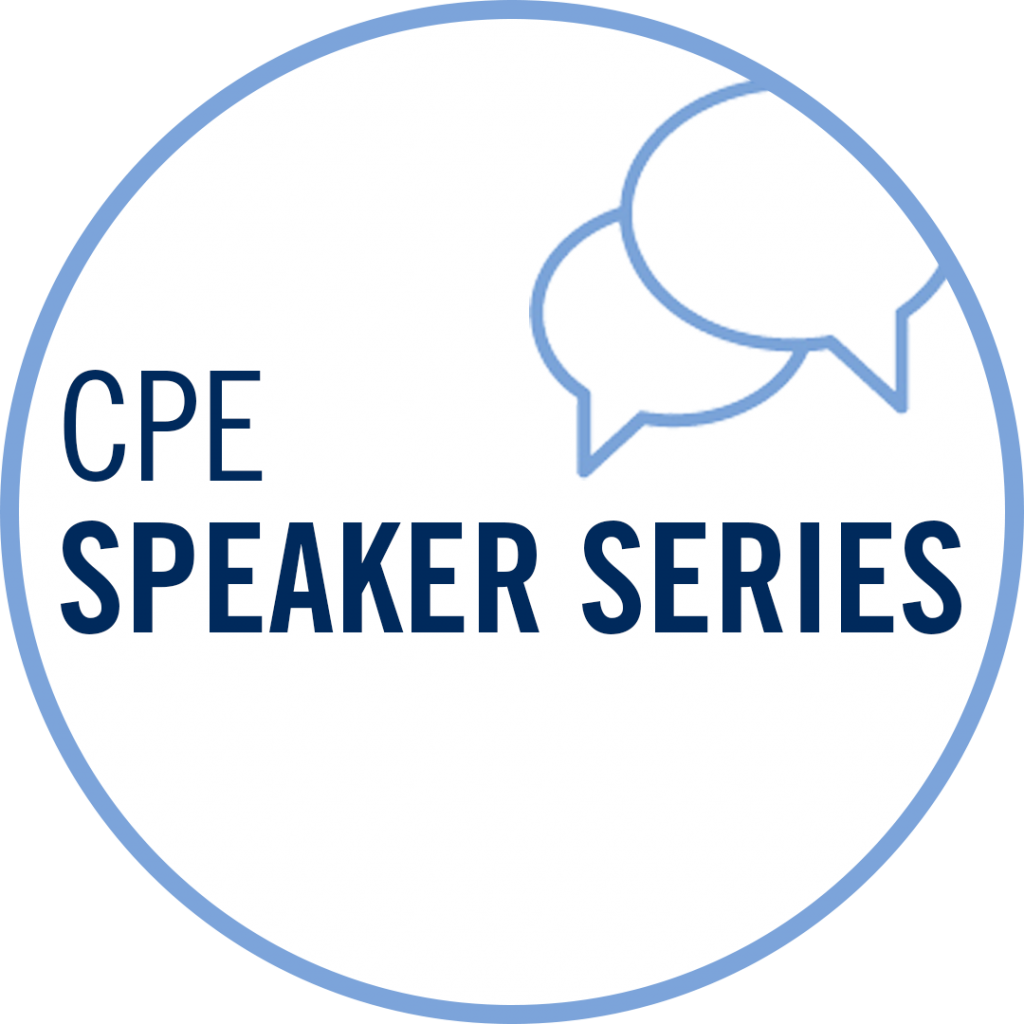 CPE Speaker Series
The Centre for Practice Excellence hosts a monthly Speaker Series on critical issues impacting the future of health care and pharmacy. The CPE Speaker Series takes place on the first Thursday of each month and usually consist of a 20-30 minute presentation followed by 30 minutes of open discussion and Q&A.

For more information please contact the CPE Speaker Series at cpe.pharmacy@utoronto.ca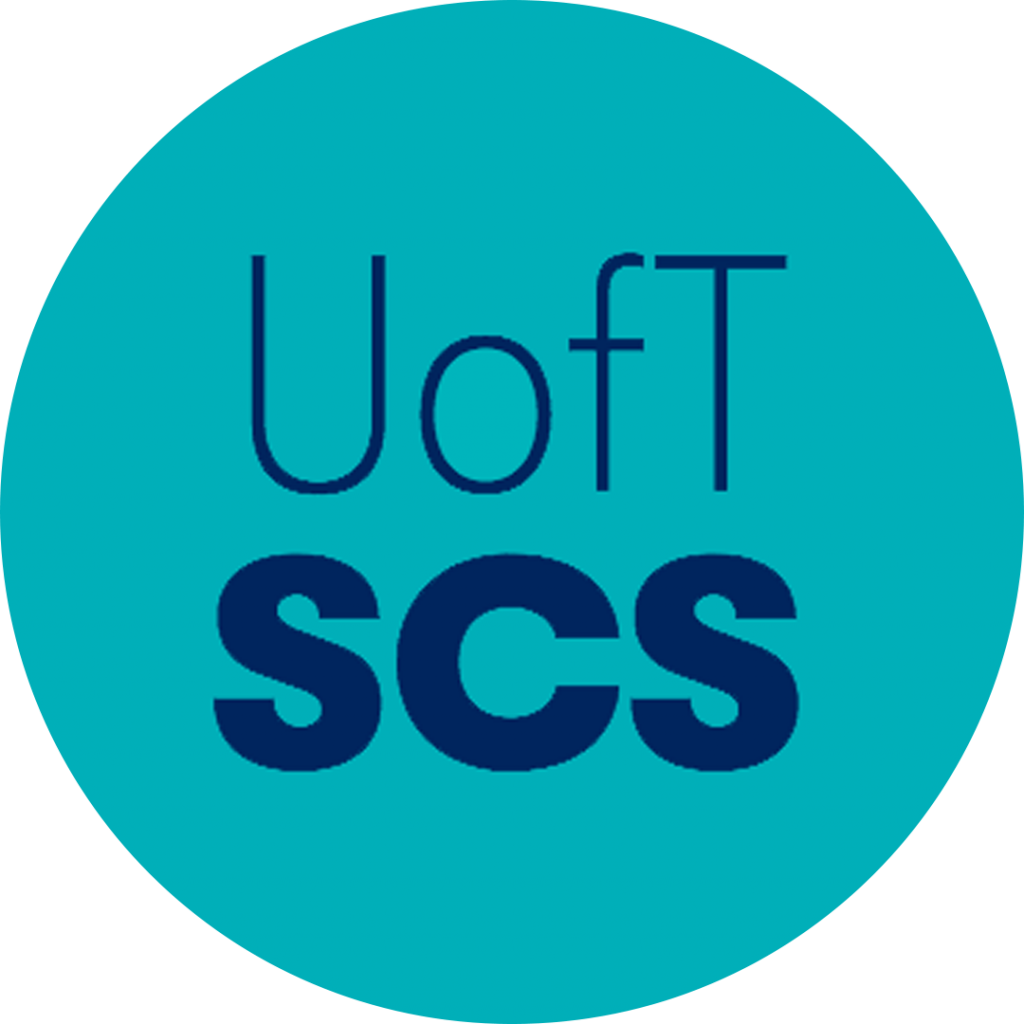 Continuous Professional Development
The Continuous Professional Development programming equips pharmacists, industry professionals, researchers, scientists, and allied professionals to better respond to the shifting needs of the profession.

Explore course offerings available through U of T's School of Continuing Studies