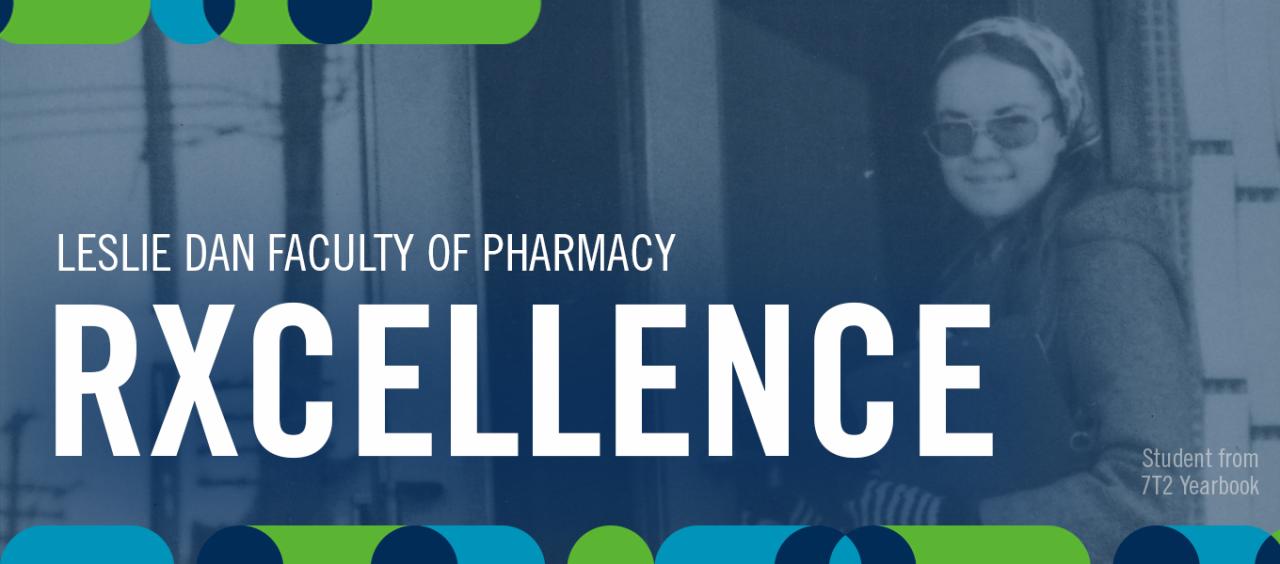 Together, we Defy Gravity
As economic and social life resumes, our students, faculty, alumni, and supporters have a rare opportunity to help rebuild the world in a more inclusive and responsible way. Together, we can shape a recovery that not only delivers economic growth and innovation but also addresses issues of inequity, systemic racism, and eroding trust in democratic institutions. This is why we are launching a new campaign for the University of Toronto, Defy Gravity. This is the largest fundraising and alumni engagement campaign in Canadian history to address some of the world's most pressing issues. Working together, Defy Gravity will allow us to fully realize our aspirations for transformation and impact.

Support the Ian Walker Award for Excellence in Patient-Centered Care
In 2021, the Leslie Dan Faculty of Pharmacy lost a valued member of our alumni community. A proud graduate of the Class of 8T8, Ian Walker was a treasured classmate, respected colleague, loyal friend, and dedicated pharmacist for 32 years.
"Patient-centered care was Ian's highest priority. He always made time to listen and acknowledge the concerns of his patients thoughtfully when supporting their health care needs."
To honour Ian's memory the Class of 8T8 is raising funds to create a new scholarship. The Ian Walker Award for Excellence in Patient-Centered Care will support students in financial need at the Faculty.
"We hope that this award will inspire young pharmacists to keep their patients as the focus of their practice every day, just as Ian did."
Pay tribute to Ian's memory by donating to this new scholarship and support deserving students.

In a world first, clinical trial delivers therapy to metastatic cancer in the brain
After more than 20 years of work, a team of researchers from Sunnybrook Health Sciences Centre and the Leslie Dan Faculty of Pharmacy have demonstrated a way to deliver antibody therapy to breast cancer that has metastasized to the brain.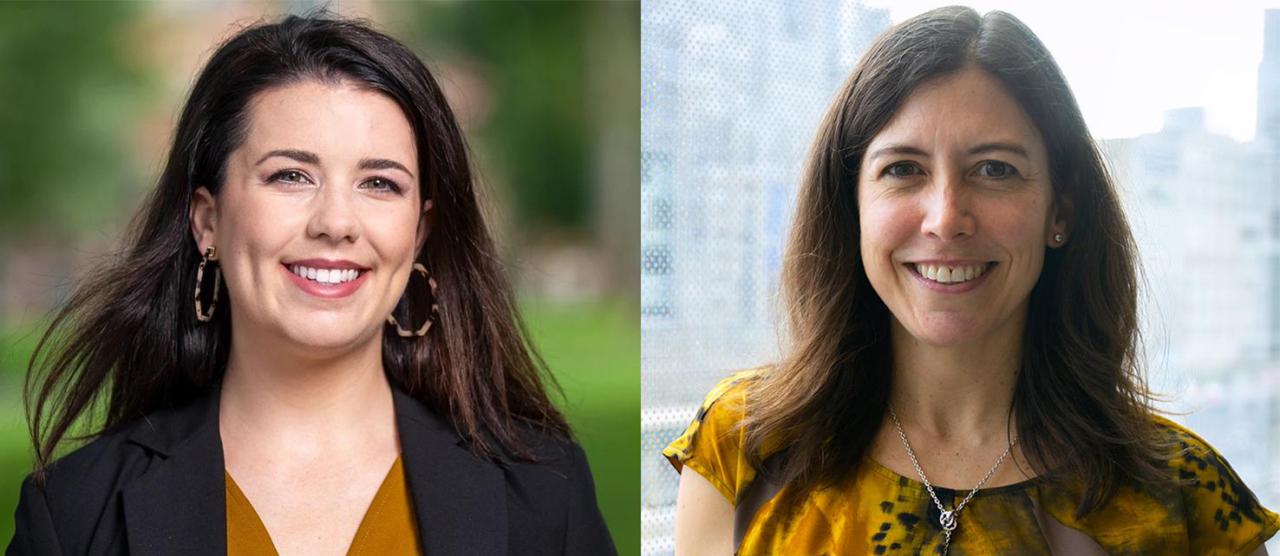 New research compares how long osteoporosis drugs persist in bone prevent hip fracture during medication break
Recent PhD graduate Kaleen Hayes, along with supervisor Suzanne Cadarette, compared two oral bisphosphonates to understand different risks of hip fracture during medication break.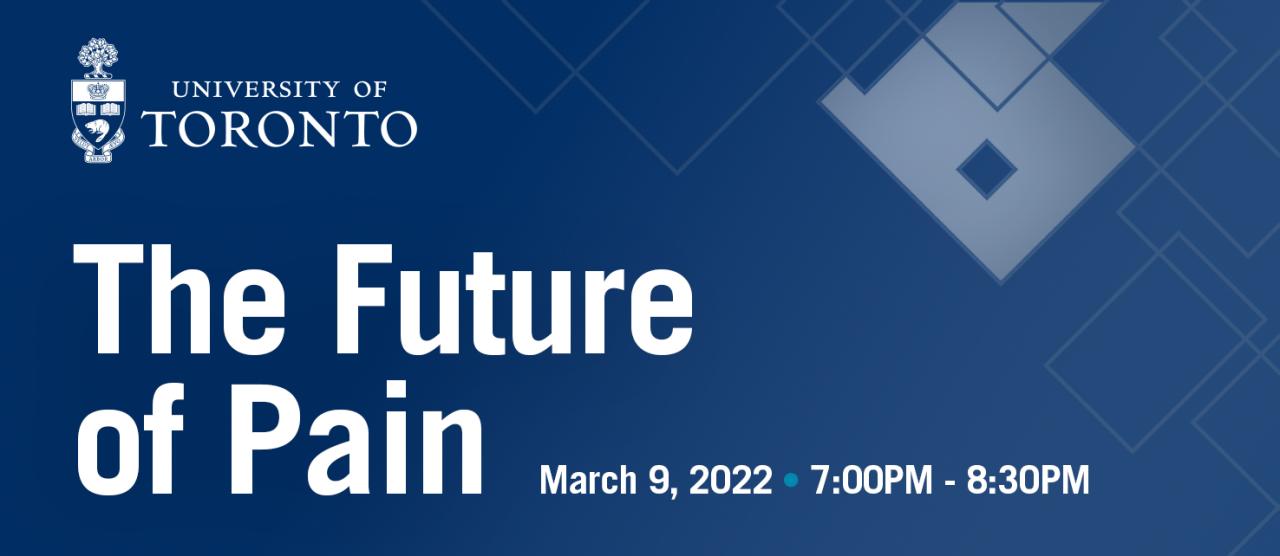 The Future of Pain – Interdisciplinary Pain Webinar
Join presenters from the Leslie Dan Faculty of Pharmacy, Lawrence S. Bloomberg Faculty of Nursing, Temerty Faculty of Medicine, and U of T's Faculty of Dentistry as they discuss their latest research and its impacts on the future of pain.
2022 OPEN Summit
2022 Ontario Pharmacy Evidence Network (OPEN) Summit, co-hosted with the Centre for Practice Excellence (CPE) at Leslie Dan Faculty of Pharmacy, will bring together researchers, educators, policy makers, healthcare professionals, knowledge users and trainees to discuss current pharmacy research and to engage in discussions about improving medication management and the health and social care system.
The Summit will take place on Wednesday, March 2; Wednesday, March 16; Wednesday, May 4; and Wednesday, May 18, 2022. These events will run from 1:00PM – 3:00PM EST each day and are free for alumni.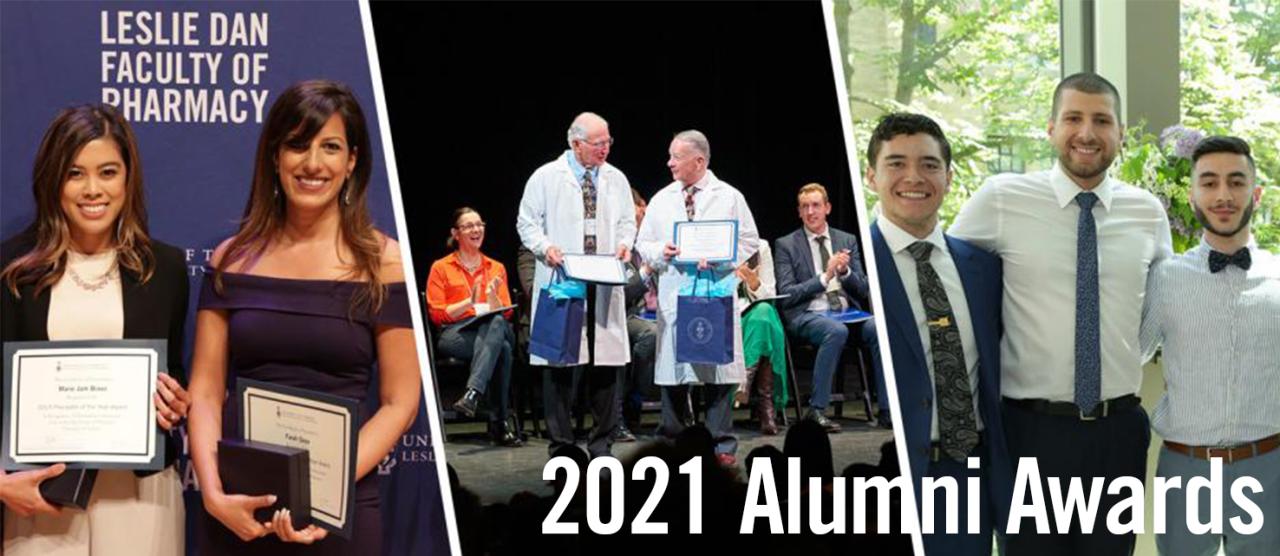 Leslie Dan Faculty of Pharmacy 2021 Alumni Awards
The Leslie Dan Faculty of Pharmacy is pleased to announce the recipients of our 2021 Alumni Awards Program that honours exceptional alumni for their outstanding accomplishments in pharmacy practice and pharmaceutical sciences. Please join us in congratulating this year's recipients!
'Kristen's Pharmacy' focuses on pharmacist-led, patient-centered care
In Southampton Ontario, pharmacist and pharmacy-owner Kristen Watt (BScPhm 1T0) is leading a model of community practice that prioritizes clinical care and patient experience.
Pharmacy alumna shares career insights through mentorship program
Wendy Arnott (Class of 8T7), Country Medical Director at Gilead Sciences, credits breadth of career in pharmaceutical industry to her strong foundational pharmacy education.
New research helps explain how fetal alcohol exposure increases risk of developmental disorders
PharmSci PhD grad Danielle Drake's research demonstrates how BRCA1 deficiency and alcohol exposure increase risk of DNA damage.
U of T alumnus supports the development of a biosimilars initiative for Northwest Territories
Pharmaceutical Chemistry alumnus Luke Spooner credits U of T education and mentorship for developing key skills for drug policy work.
Connect with Alumni on Social

As part of a network of over 10,400 alumni living and working all over the world, you are part of a community that is moving science and health! We invite you to join our pharmacy community on Facebook and LinkedIn. Click the link below to visit our Alumni & Donor page and stay connected.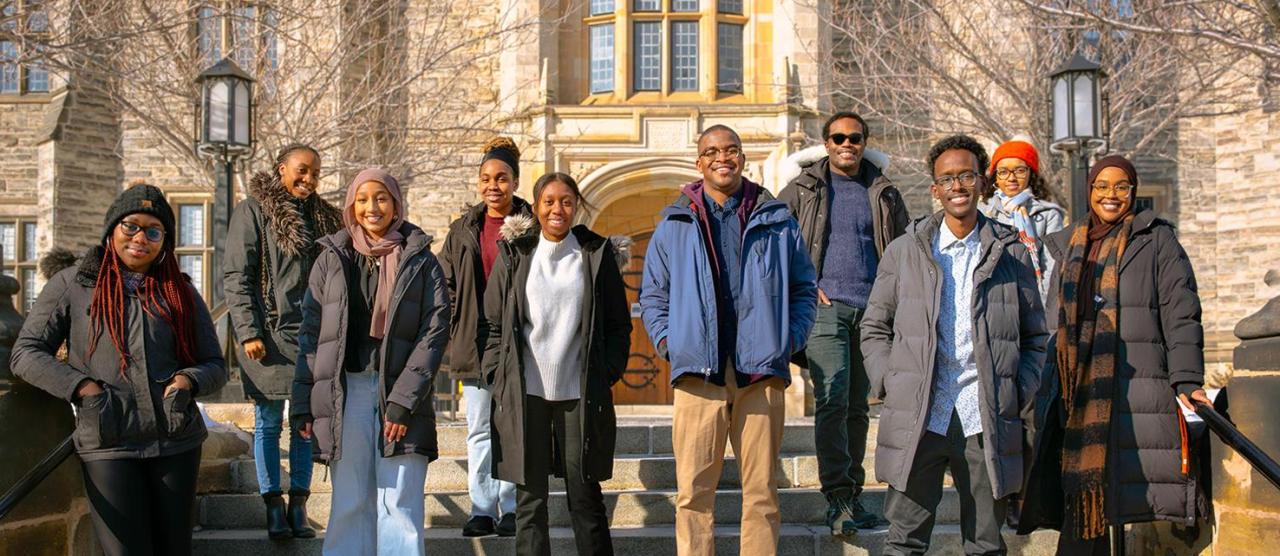 New student-led group aims to improve Black pharmacy students' experiences
Black Pharmacy Students' Association will mentor and support students to help increase diversity of student population.

Bowen Li is investigating the future of mRNA therapeutics to treat and prevent disease
Bowen Li, an emerging expert in mRNA-based therapy, gene editing and immunotherapy, has joined U of T's Leslie Dan Faculty of Pharmacy as Assistant Professor in the Department of Pharmaceutical Sciences.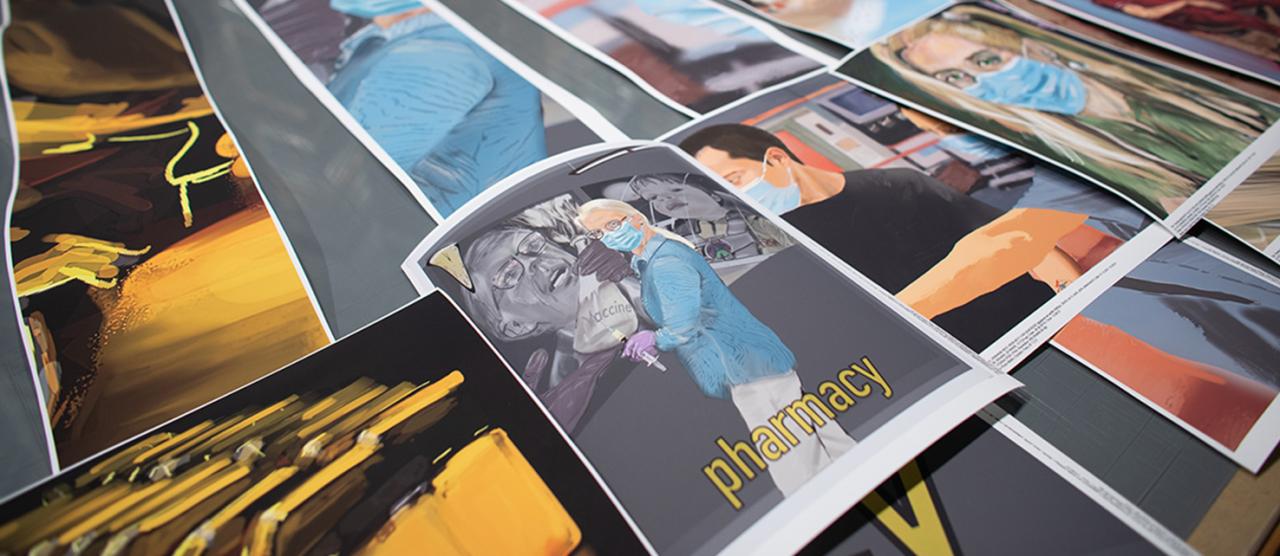 'Extraordinary times': Art installation to capture U of T's mass vaccination effort
Nine paintings by Greg Ellwand, a staff member at the vaccine clinic hosted on the St. George campus, document U of T's effort to support the province's COVID-19 immunization campaign.
*Photo taken by Johnny Guatto
Discovery Pharmacy launches naloxone program for U of T community
The Discovery Pharmacy at the Leslie Dan Faculty of Pharmacy is now providing take-home naloxone kits to the U of T community and piloting naloxone training for select offices and programs.
*Photo by Steve Russell via Getty Images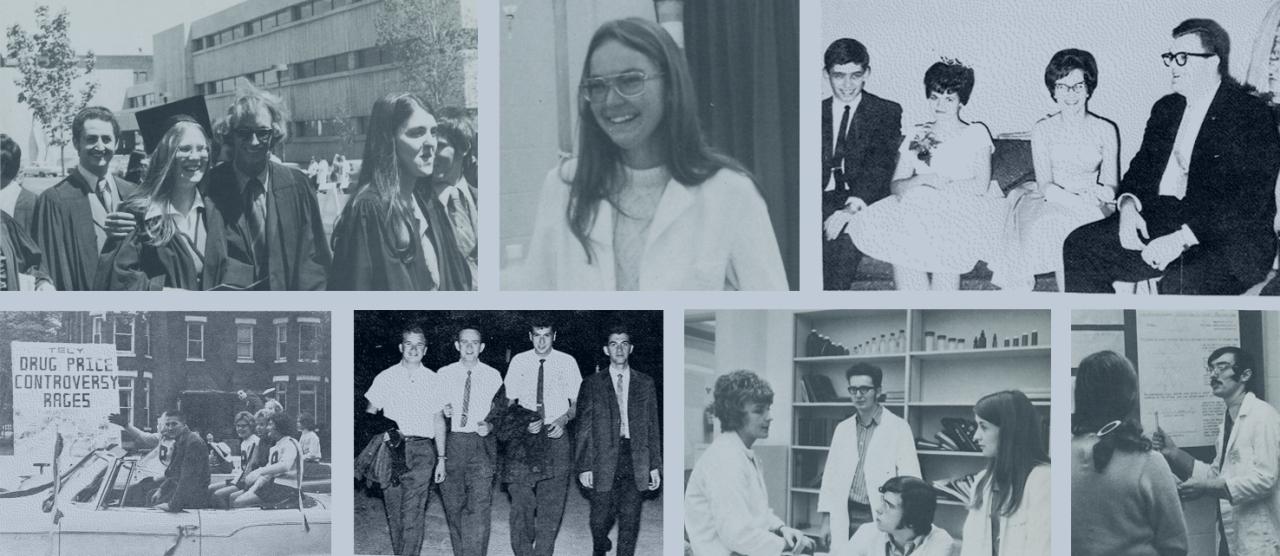 Alumni Reunion 2022
Explore new ideas, catch up with friends, and meet fascinating fellow alumni at this spring's line-up of reunion events.
On Thursday, May 26, the Leslie Dan Faculty of Pharmacy will honour the Classes of 6T2 and 7T2 at its Golden T Celebration. We look forward to celebrating these important milestones with our distinguished alumni!
Sign up to receive an alert as soon as central registration for Alumni Reunion 2022 opens in March.

CPE Speaker Series: Launching and Scaling your Educational Scholarship and Research Career
This session, hosted by the Centre for Practice Excellence, The focus of this event is sharing best practices and lessons learned in educational research scholarship for early-stage professionals who are graduated or soon will graduate with a pharmacy degree.

Check our job board for new employment opportunities. If you would like to post a job for our alumni please contact us at alumni.pharmacy@utoronto.ca
Educational Opportunities

Continuous Professional Development
Explore course offerings available through U of T's School of Continuing Studies!
Consider signing up for Course 3645 - Canadian Health Care System, Culture and Context for Internationally Educated Healthcare Professionals to gain a deepened understanding of the Canadian health care system, what Canadian patients expect from their health care providers, and how to communicate with patients and caregivers.
Or sign up for Course 3709 - Cannabis and Cannabinoids: Practical Guidance for Practicing Pharmacists where you learn how cannabis affects the body and mind, how users can minimize harm, and how you can provide users with safe, effective clinical and ethical care.