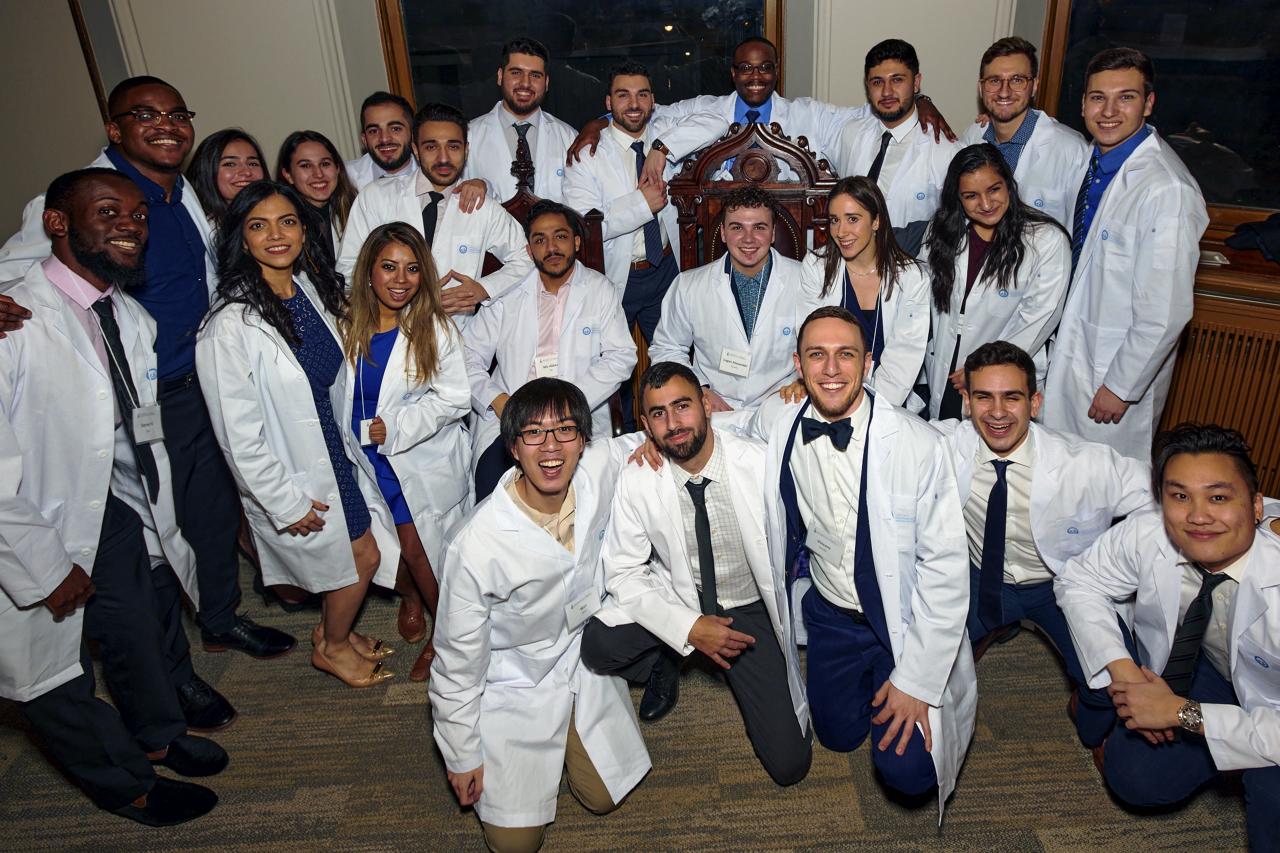 Student Emergency Funding
Donate today to The Leslie Dan Faculty of Pharmacy's - Shaping Student Life and Learning Fund (SSLL) to support our students facing financial challenges due to the COVID-19 pandemic.


"

Without this funding, myself and many others would have had to make challenging decisions during these times of uncertainty. I was hoping to attend a conference, however, once the pandemic had reached a certain level, my priorities and attention had shifted to keeping myself and those around me safe. Without your help I would not have been able to meet these priorities. Thank you for contributing to the Shaping Student Life and Learning Fund.



"

On behalf of graduate students I would like to thank donors for their support during the COVID-19 pandemic. This has been a challenging time for many students in Canada including those at our faculty. The SSLL funding supports students who in turn improve research quality and we hope to successfully combat this disease together.




Thanks to the support of our generous donors, we have provided over $100,000 in emergency COVID-19-related funding to support students in both our professional and graduate studies programs.

Top researcher discusses new diagnostic technology as key to "pandexit"
New diagnostic tools are critical to address the health and economic challenges caused by the COVID-19 pandemic, identify future outbreaks early, and protect the most vulnerable populations, says University Professor Shana Kelley.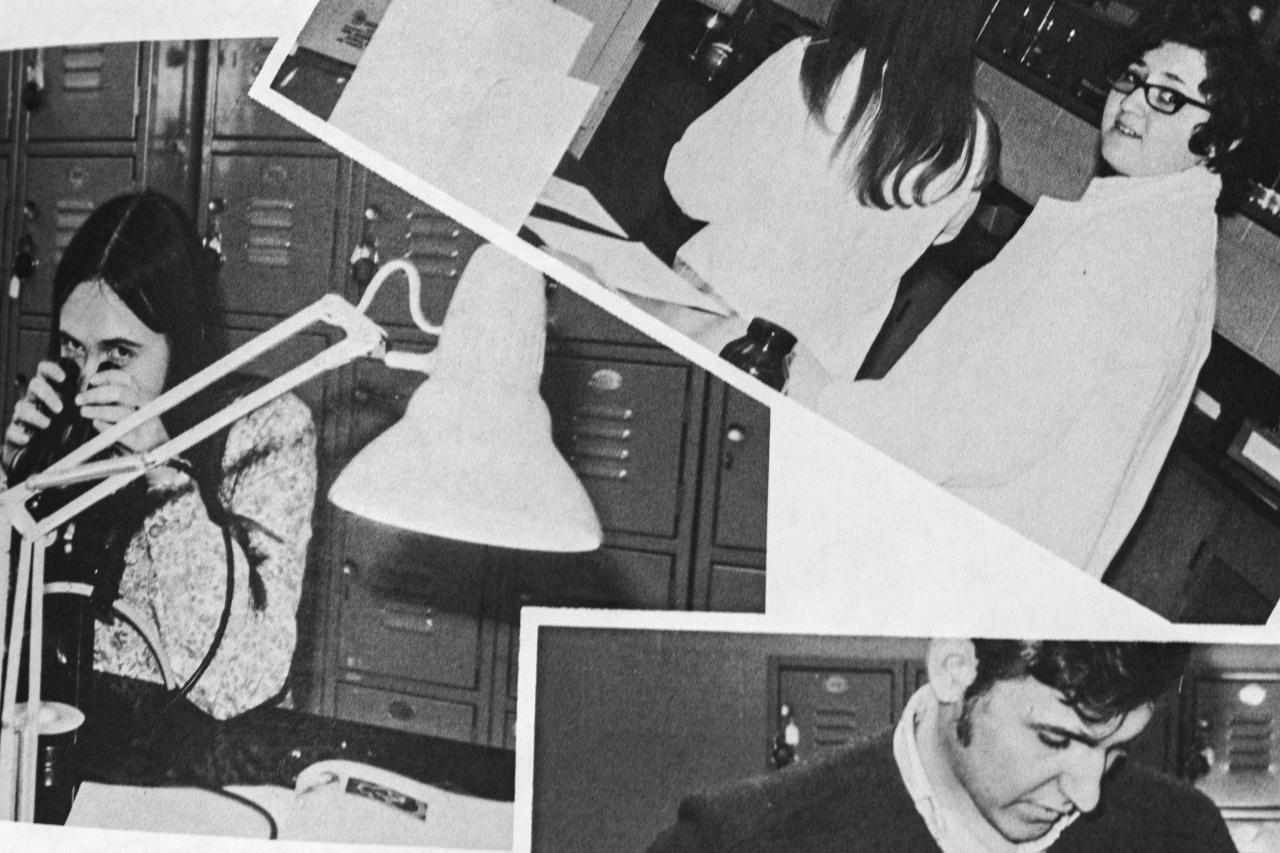 What have you been up to since graduation?
| | |
| --- | --- |
| Tiana Tilli, a 1T7 PharmD, accepted the position of Director of Pharmacy Innovation and Professional Affairs at Wholehealth Pharmacy Partners. | Jim Snowdon, 7T0 BScPhm and 0T8 PharmD, sold Snowdon Pharmacy after 48 years and is now (delightfully) busy visiting grandchildren in BC. |
Submit your Class Notes!
Share your updates with fellow alumni through our Class Notes!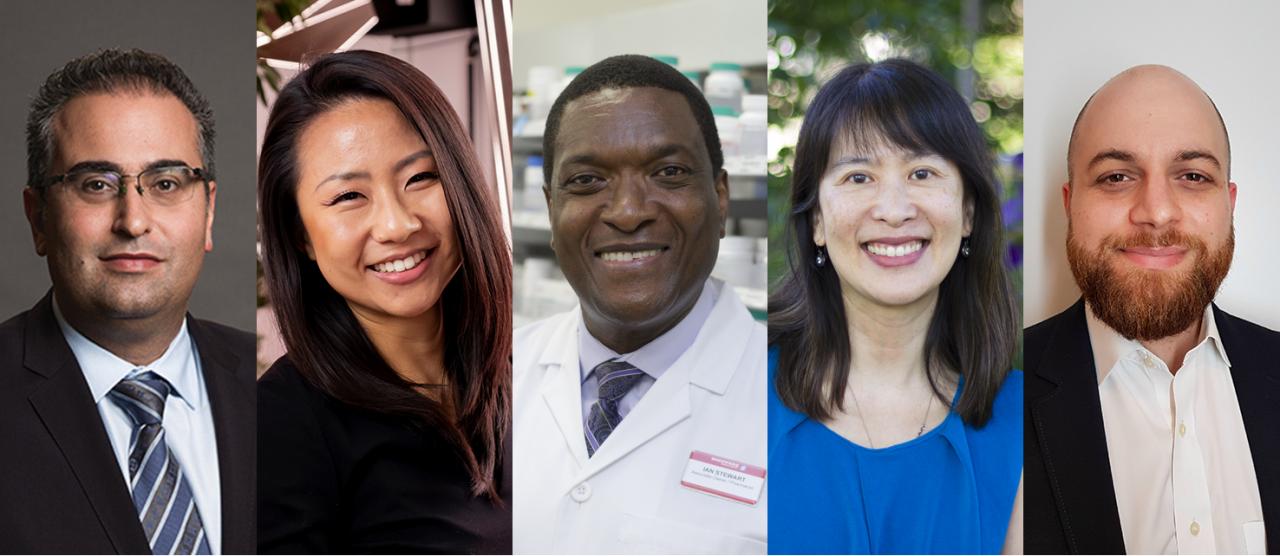 Inaugural Alumni Awards
Earlier this year, the Leslie Dan Faculty of Pharmacy was pleased to announce our inaugural Alumni Awards Program to honour exceptional alumni for their outstanding accomplishments in pharmacy practice and pharmaceutical sciences. Please join us in congratulating this year's recipients!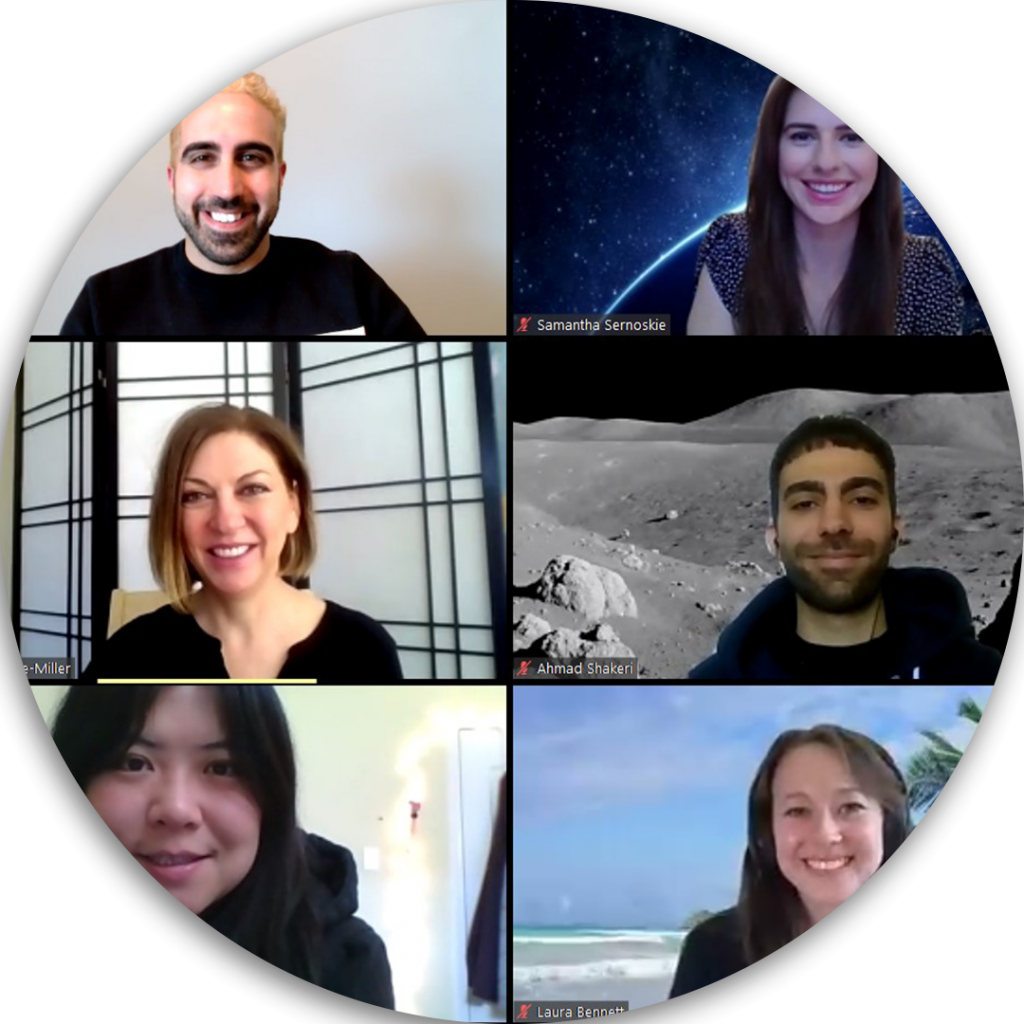 GRIP - Graduate Research in Progress
Each year, graduate students and faculty from our Department of Pharmaceutical Sciences get together to celebrate Graduate Research in Progress (GRIP), a day-long conference showcasing research conducted by graduate students over the past year.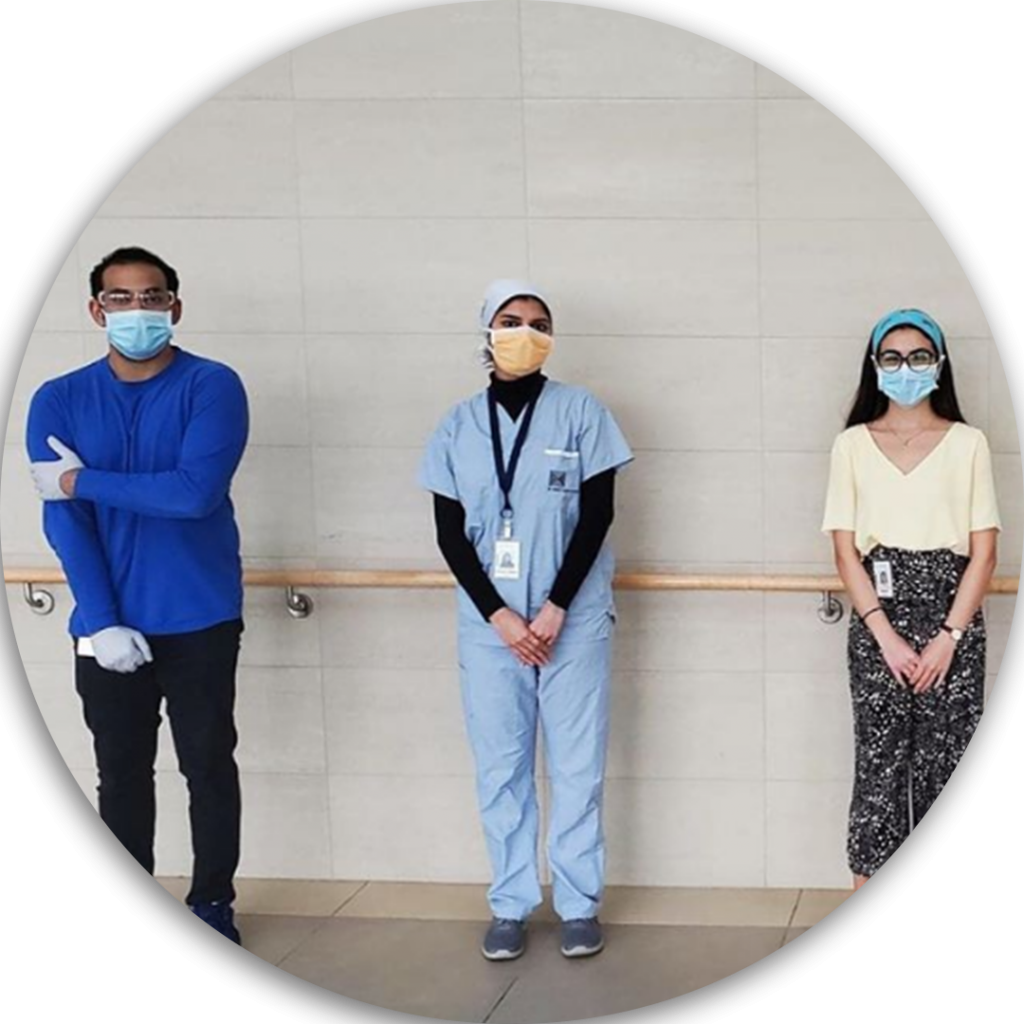 Student Group Raises Awareness of Pharmacists' Role in COVID-19
A group of students from the Leslie Dan Faculty of Pharmacy and the University of Waterloo Faculty of Pharmacy are working together to increase awareness of the important role of pharmacists as frontline workers during the COVID-19 pandemic.

<![endif]-->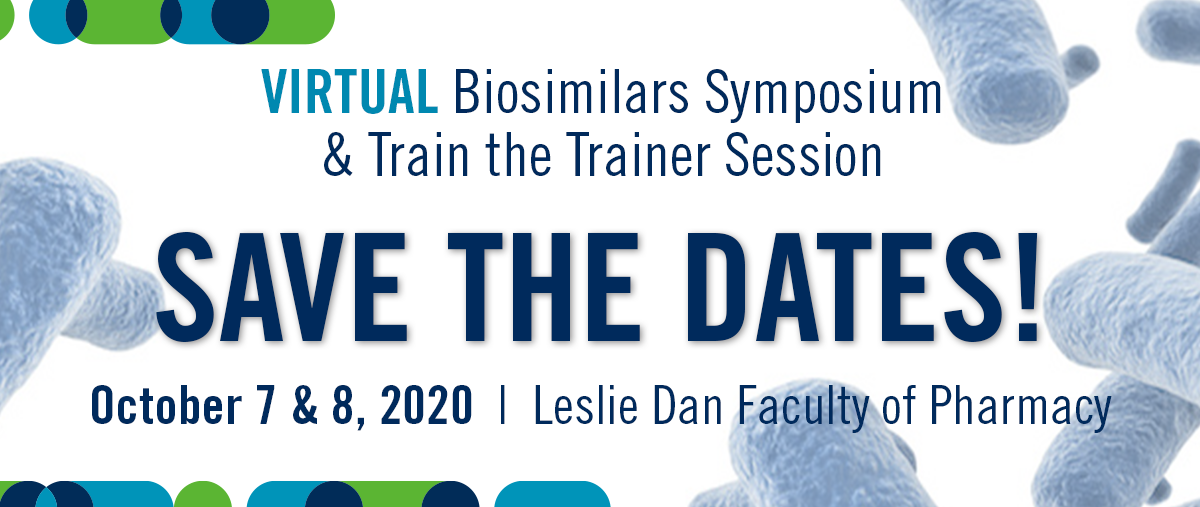 Virtual Biosimilar Symposium & Train the Trainer Events
SAVE THE DATE: Hosted by The Leslie Dan Faculty of Pharmacy and Ontario Health, the symposium and the train the trainer events bring together biosimilars subject matter experts from across Canada in a variety of fields to provide current insights and best practices.

2020 Biosimilar Symposium: Tuesday, October 7 from 8:30AM to 12:00 PM. Thanks to our generous sponsors the first 200 Leslie Dan Faculty of Pharmacy alumni to register will receive a $25 Skip the Dishes giftcard!

2020 Train the Trainer Session: Wednesday, October 8 from 8:30AM to 12:00 PM. Maximum 50 attendees. Thanks to our generous sponsors, registrants will receive lunch.

This Symposium has been generously supported by Apobiologix, Pfizer, and Sandoz.

For more information, contact Tara O'Leary, Manager, Alumni Relations.

Check our job board for new employment opportunities. If you would like to post a job for our alumni please contact us at alumni.pharmacy@utoronto.ca
Educational Opportunities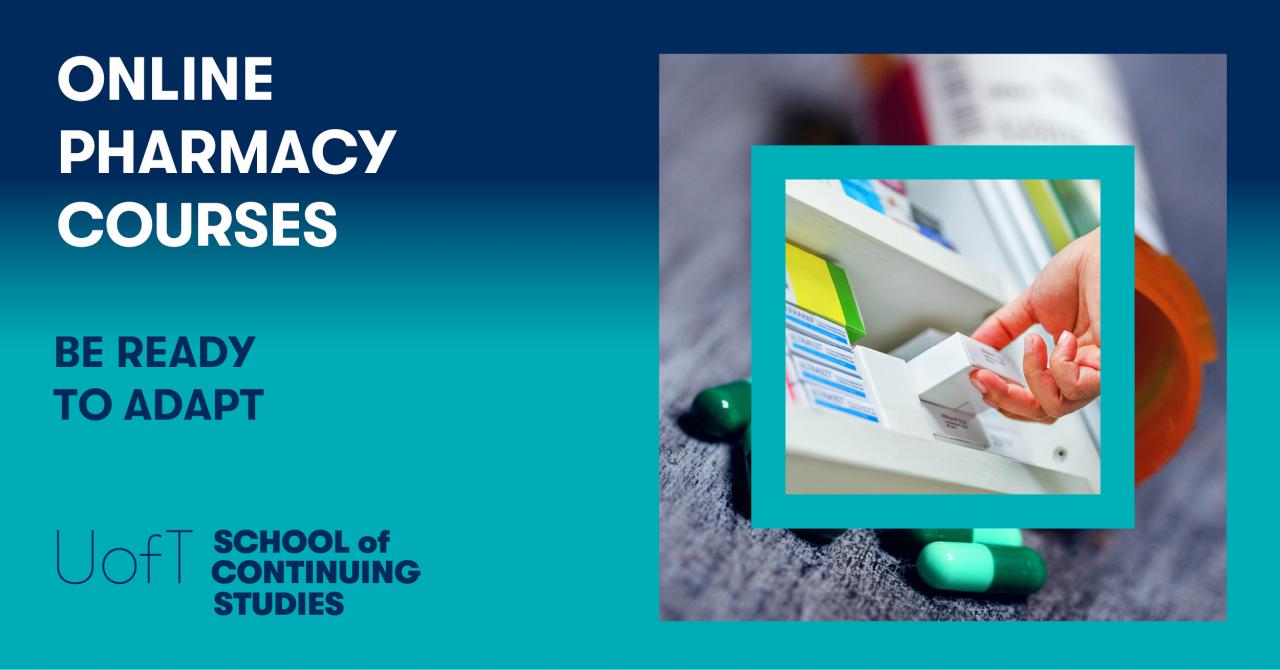 Continuous Professional Development
The Continuous Professional Development programming equips pharmacists, industry professionals, researchers, scientists, and allied professionals to better respond to the shifting needs of the profession.

Explore course offerings available through U of T's School of Continuing Studies