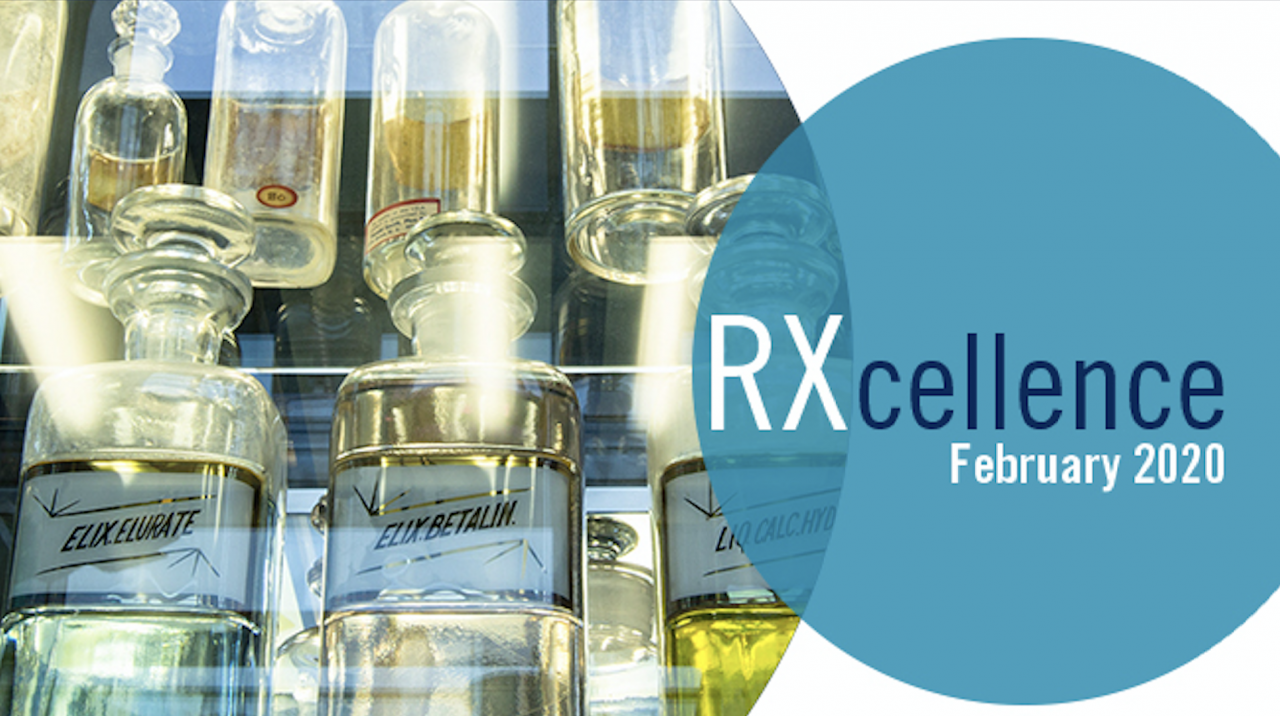 Alumni Event
Antihyperglycemics: Not just for lowering blood glucose anymore

March 26, 2020
Join Dr. Lori MacCallum for a presentation of new evidence and expanding indications for antihyperglycemic agents, and how this is changing clinical practice guidelines for the management of diabetes.
Donor Impact
PharmD to be: Welcome class of 2023
First-year students from the Leslie Dan Faculty of Pharmacy embarked on their journey within the pharmacy profession marked by the annual Induction Ceremony.
Thank you the Ontario Pharmacists Association for providing the class of 2T3 with their white coats!
THANK YOU!
Congratulations to the Class of 7T5 for raising over $25,000 to endow the Class of 7T5 Award at the Leslie Dan Faculty of Pharmacy. This award will be given to pharmacy students in financial need in perpetuity.
Interested in making a donation to our class awards?

Research Impact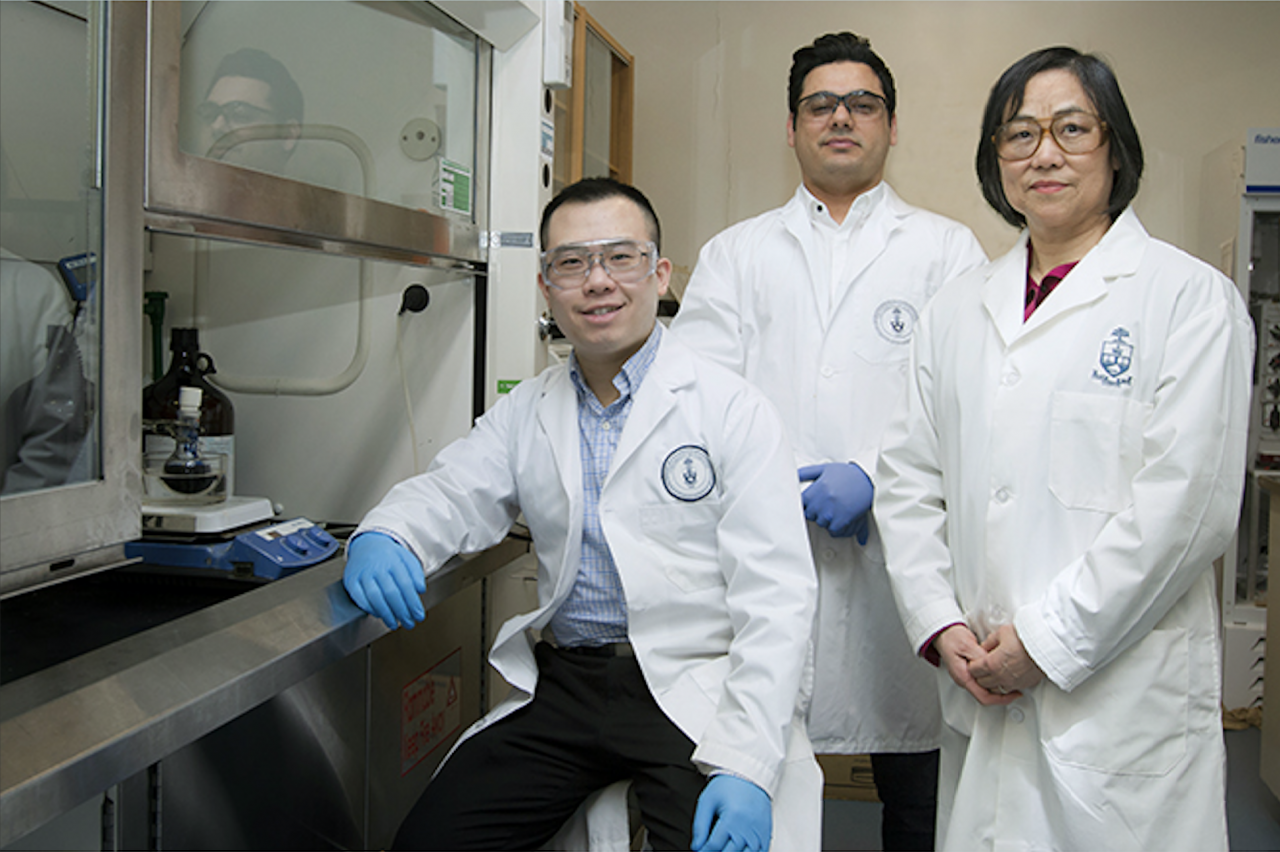 First-of-its-kind skin patch aims to prevent low blood sugar in diabetes
An innovative skin patch developed by researchers in the Wu lab has the potential to prevent hypoglycemia in people with diabetes.

Our Alumni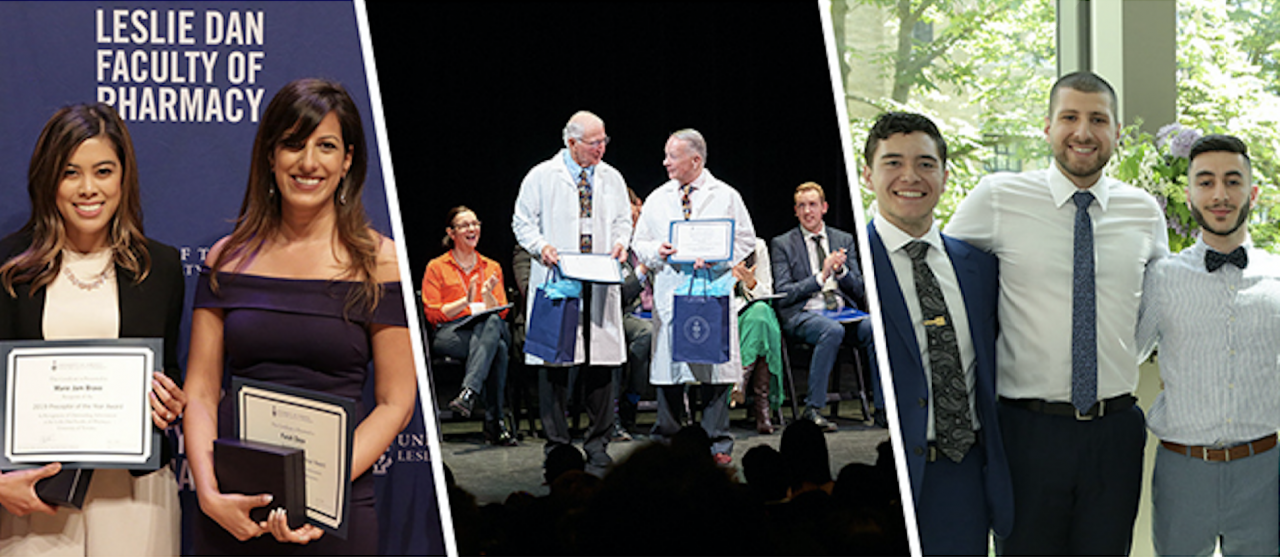 Leslie Dan Faculty of Pharmacy Alumni Awards
We are pleased to announce a new Alumni Awards program to honour exceptional alumni for their outstanding accomplishments in pharmacy practice and pharmaceutical sciences.
Nominate a deserving alumni today!
Pharmaceutical science education opens world of opportunity for Master's graduate
Andrew Burke, a graduate of the Leslie Dan Faculty of Pharmacy, credits his U of T education with helping him develop transferable skills that have helped him grow in his career.
His current role at a medical device company may not be a traditional career path for Faculty graduates, but he says that his education at the Faculty was essential.

Our Students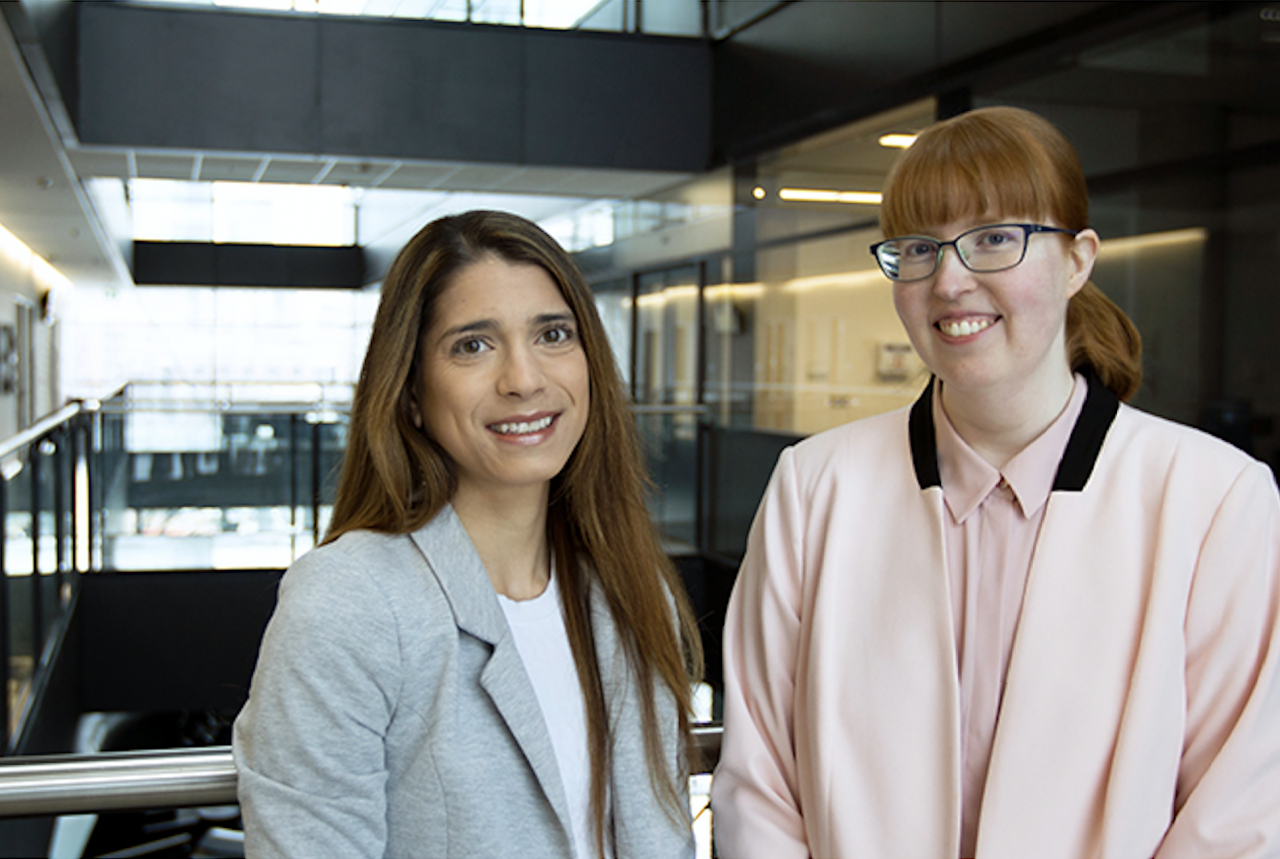 First Masters of Science in Pharmacy students aim to impact the future of pharmacy
The first two students of the Leslie Dan Faculty of Pharmacy's new Masters of Science in Pharmacy have different research and clinical interests, but they share a passion for education and a desire to have an impact on the future of the pharmacy profession.

Upcoming Event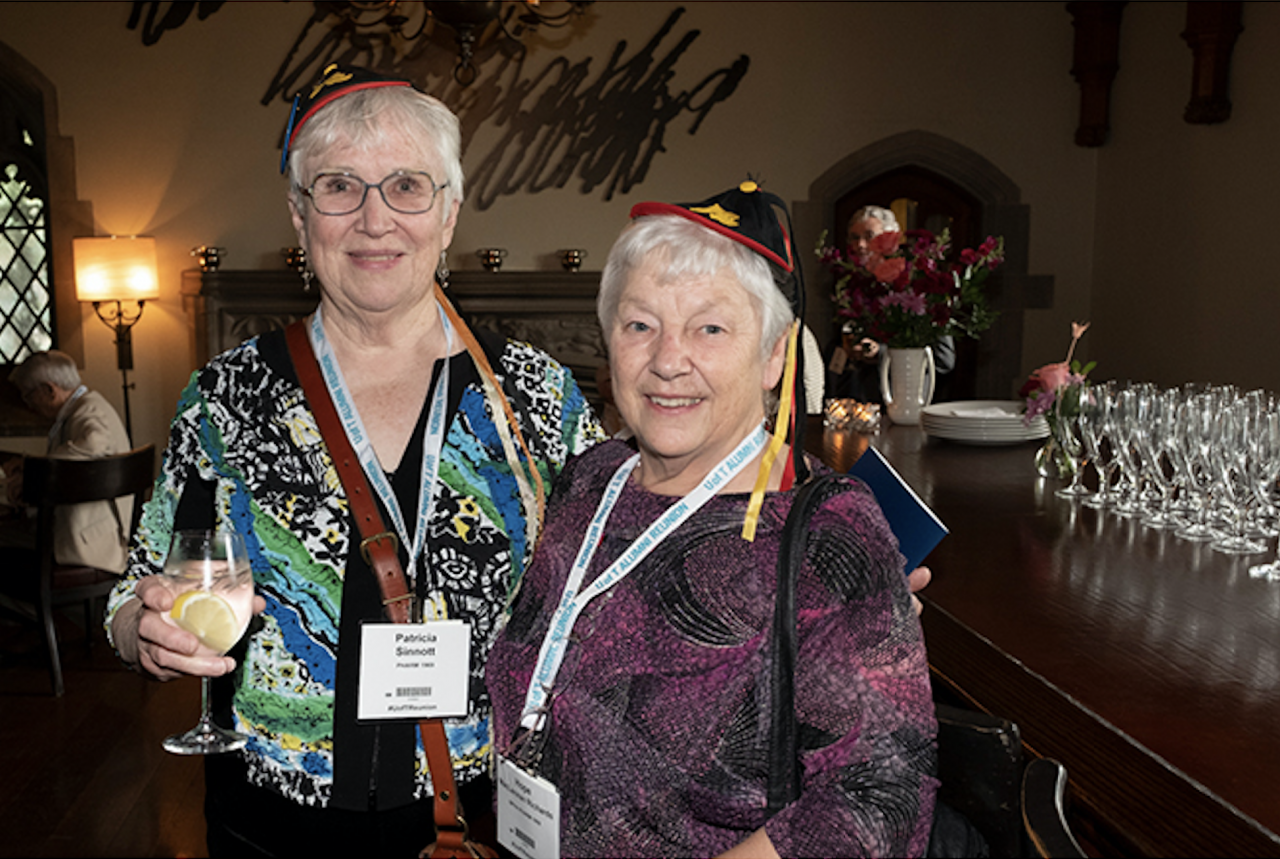 U of T Alumni Reunion - May 27-31, 2020

Pharmacy Events
Pharmacy Events - May 28, 2020
Celebrating the classes of 6T0 and 7T0.


Kids Passport - May 30, 2020
Visit the pharmacy compounding lab to create beautiful chromatography flowers.


Stress Free Degree Lectures - May 30, 2020

Is Medical Cannabis Safe? Join members of the Leslie Dan Faculty of Pharmacy to discuss the medicinal properties of cannabis, current research and debate on its effectiveness, benefits and potential risks.
Registration for all events opens March 2020
Vaccines:
How to address vaccine hesitancy in your patients

May 14, 2020
Natalie Crown, Assistant Professor, Teaching Stream, Clinician Educator, Leslie Dan Faculty of Pharmacy and Anna Taddio, Professor, Leslie Dan Faculty of Pharmacy and Senior Associate Scientist at The Hospital for Sick Children will discuss the Pharmacists role as immunizers, communication tools and approaches to reduce vaccine hesitancy and pain associated with immunizations.
Calling all Leslie Dan Faculty of Pharmacy Alumni in the Waterloo area
We are pleased to invite you, your family and friends to an open skate before the OPA Cup.
Job Board
Check our job board for new employment opportunities. If you would like to post a job for our alumni please contact us at alumni.pharmacy@utoronto.ca

Education Opportunities
Essentials of Oncology for Pharmacists
If you're a community-based pharmacist, perhaps new to oncology, you need to know how to help patients through every stage of cancer, from diagnosis through palliative care. In this 13-module online course, you'll learn how to provide the best care to cancer patients in community settings.
You'll explore a holistic approach to patient care. You'll study common drug interactions and toxicities, gaps in community resources, pain-management strategies, the safe handling of anticancer agents, and how to provide true person-centered care.
CPE Speaker Series

Thursday, March 5, 2020 4-5pm
Revisiting Our Past To Shape Our Future: A historical view of professional identity in pharmacy
Presented by:
Jamie Kellar,
Acting Director, Doctor of Pharmacy Program
& Associate Professor
Leslie Dan Faculty of Pharmacy,
University of Toronto