Giving Tuesday is on
December 3, 2019

Alumni and donors like you play an important role in making us the #1 faculty of pharmacy in Canada, and #4 in the world.

This Giving Tuesday, consider making a donation to support educational opportunities, ground breaking research and student support at the Leslie Dan Faculty of Pharmacy.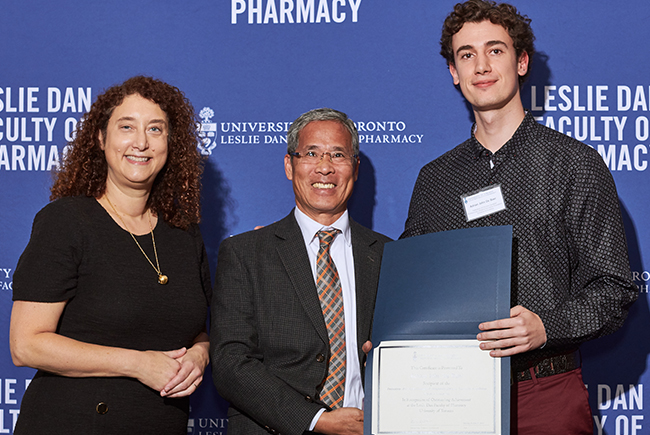 David Sin with Interim Dean Lisa Dolovich and award recipient Adrian de Boer at the annual Undergraduate Awards Ceremony, Monday, October 7, 2019.
"Education is a lifelong pursuit" says donor David Sin
David Sin of the Federation of Chinese Canadian Professional Ontario Education Foundation elaborates on what motivates him and his organization to give back to the Faculty.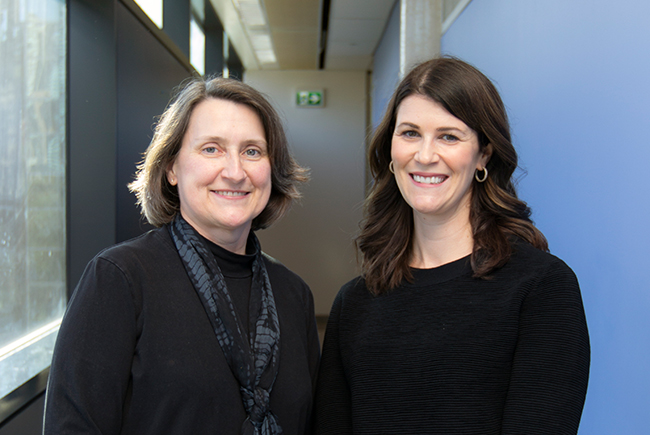 From left: Associate Professor Beth Sproule with PharmD alumni and current graduate student Laura Murphy
Improving safe and effective use of opioids in pain management
From policy to curriculum, alumni Beth Sproule and Laura Murphy are working to equip pharmacists to take the lead in ensuring safe and effective use of opioids for pain.






Pharmacy graduate uses U of T education to improve health care abroad
Leslie Dan Faculty of Pharmacy alumni Moses Batema shares how his education has helped him make a difference in the health care system in Sierra Leone.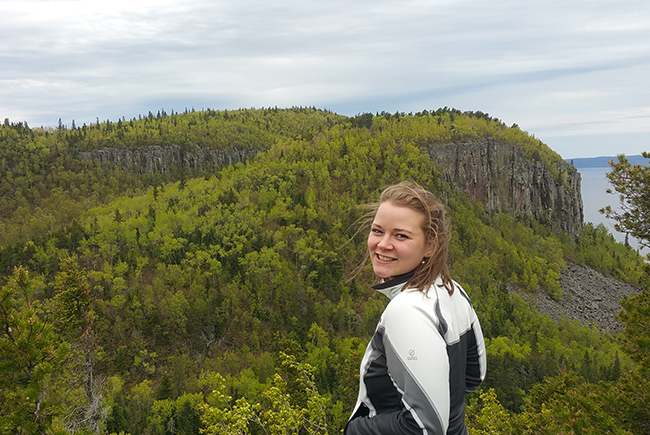 Emma Koivu, PharmD 2T0 at home in Thunder Bay
How pharmacists can create awareness about opioid addiction
From her hometown in Thunder Bay, fourth year PharmD student Emma Koivu is taking advantage of an online opioid use disorder treatment course newly offered to pharmacy students by CAMH Education.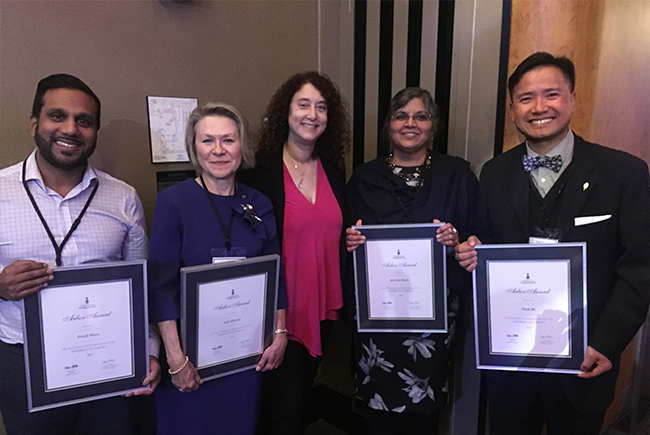 From left: Arbor Award winners Pritesh Mistry, Anne Milochik, Lisa Dolovich, Ravinder Banait, Derek Ho
Four Pharmacy alumni honoured at this year's Arbor Awards
On October 10, 2019 the University of Toronto (U of T) celebrated and honoured the tremendous impact of many of its loyal volunteers. The Arbor Awards are the highest honour granted by the U of T on volunteers for their sustained contributions to specific academic units and for broader contributions to the University at large.






Check our job board for new employment opportunities. If you would like to post a job for our alumni please contact us at alumni.pharmacy@utoronto.ca







Advanced Oncology for Pharmacists

Explore the epidemiology, pathophysiology and management of common cancers, and apply best practices in pain management, pharmacotherapy and palliative care in the advanced course.

Students will also learn to understand controversial topics in both solid and hematologic malignancies, inform patients about complementary and alternative medicine (CAM) options, including cannabis and natural health products, and use plain language to help patients and caregivers understand treatment goals and options.



CPE Speaker Series
Thursday, December 5, 2019
4-5pm

Hospitalization prevention through telephone intervention in a Geriatrics Clinic for Parkinson's: a novel approach to a complex problem.

Presented by:
Joyce Lee, Geriatrician
& Greta Mah, Pharmacist
North York General Hospital, Specialized Geriatrics Program


We need your help! It's come to our attention that an unclaimed balance is sitting in an unclaimed bank account called the Pharmacy Alumni Association and we think this could be related to our alumni?

Let us know if this bank account sounds familiar:

Name: Pharmacy Alumni Association
Reported by: TD Bank, 12262, Queen & Spadina, Toronto, ON
Balance type: Checking
Last transaction: 30/07/2001
Transfer date: 31/12/2011




We want to hear from you!
Stories, updates, publications, upcoming class reunion notices are welcome at alumni.pharmacy@utoronto.ca
Mailing Address
Leslie Dan Faculty of Pharmacy
Leslie L. Dan Pharmacy Building
144 College Street
Toronto, ON M5S 3M2

Update your preferences or unsubscribe from this list