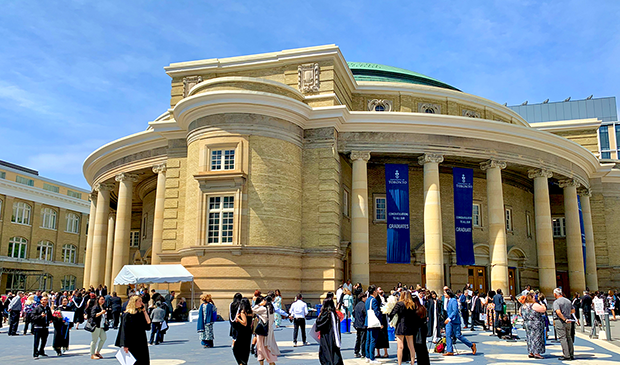 There is so much going on at Arts & Science. In June, we celebrated the newest members of the alumni family at an in-person convocation for the first time since 2019. Ukraine's President Volodymyr Zelenskyy spoke to students across Canada at an event hosted by the University of Toronto. Dean Melanie Woodin is connecting directly with alumni and spreading the word about the groundbreaking work in Arts & Science. Recent visits have included New York, Paris and Chicago and we may be coming to your town next! Be sure to update your contact info. Plus, the Faculty has launched a new internship program for undergraduate students, and more.

All About Arts & Science: Getting Started Webinars

July 28, 7:30 pm and August 18, 7 pm

Let the university applicants in your life know about these webinars on how to apply to A&S.
Accelerate Conference

August 30 — September 2

Register for this interdisciplinary event, hosted by the Acceleration Consortium at U of T, which brings together changemakers in academia, industry and government who are shaping the emerging field of accelerated science.
Coming Up: Exciting A&S Events

Fall 2022

Keep an eye out for upcoming events this fall, including the Jackman Lecture in Humanities and the A&S Hike at Koffler Scientific Reserve! More details to come.

Check your inboxes and follow our alumni Facebook and LinkedIn pages for updates.