Click to view this email online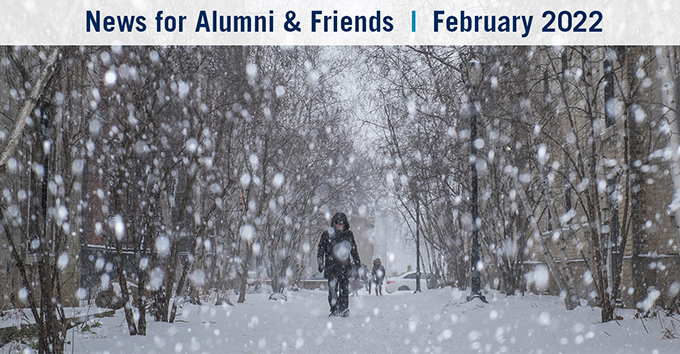 In this edition:
This month, we're recognizing Black History Month with a range of events across our three campuses, welcoming a world-leading expert in artificial intelligence, celebrating Iranian women poets and more.
A&S research project aims to rewrite histories of Blackness and technology
A team of A&S researchers is examining the history of Black androids created between the mid-18th and late 20th centuries. The team hopes to better understand how the androids may have contributed to racial mythologies — particularly the most prominent and harmful myth that technology is opposed to Blackness.
---
A&S recognizes Black History Month with film screenings, discussions and more
From film screenings to conferences and thought–provoking discussions, we're celebrating Black History Month with virtual events across the three campuses. Weekly events culminate on Feb. 28 with U of T's Black History Month Luncheon, featuring six- time Olympic medalist Andre De Grasse.
---
Alumni offer career tips to eager students and new grads at Next Steps Conference
More than 800 students and new grads registered for the Next Steps Conference to learn from A&S alumni who were once where they are now: deciding on their next move post-graduation. No matter the industry or situation — including a return to the classroom — alumni had the inside scoop.
---
A new home for digital scholarship in Iranian poetry and cinema
An innovative multiyear partnership between U of T and the Encyclopedia Iranica Foundation will enable researchers to gather and share information on projects around Iranian women poets and Iranian cinema. The first project, Iranian Women Poets, will shine a bright light on writers whose work has often been overshadowed by that of better-known males.
---
Help us connect with you: take the A&S Digital Communications Survey
Attention, alumni: we want to know more about your social media and digital usage preferences so that we can better connect with you! Please take our five-minute survey. (Some added incentive: after completing the survey, you'll be able to enter a draw to win a $25 gift certificate to the U of T Bookstore.)
Connect with us on LinkedIn and stay up to date with the latest alumni stories and news. You can also join us on Facebook!
U of T welcomes world-leading expert in machine learning and physical chemistry
Anatole von Lilienfeld has been named the inaugural Clark Chair in Advanced Materials at the Vector Institute and the University of Toronto, becoming a pivotal faculty member of the Acceleration Consortium at U of T. A leading expert in designing novel approaches for rapidly predicting chemical compound behaviour, von Lilienfeld will support the Consortium's goal of revolutionizing the field of materials science.
---
Defy Gravity: U of T launches powerhouse campaign with a global impact
U of T has launched Defy Gravity, the largest university fundraising and alumni engagement campaign in Canadian history. The campaign includes a target of inspiring 225,000 alumni to volunteer, mentor, give and lead, and has set a fundraising target of $4 billion for the University's highest priorities.
---
Course teaches artificial intelligence through a philosophical lens
An Institute for the History & Philosophy of Science & Technology course is challenging the notion that artificial intelligence (AI) can already exhibit human-level thinking or self-awareness. "Hey, AI is not there yet. But here's why," says assistant professor Karina Vold, speaking in the latest Canadian university rankings issue from Maclean's magazine.
---
A&S community mourns loss of former dean
The A&S community is mourning the loss of former Dean Robin Louis Armstrong, who passed away on December 17 at 86. Professor Armstrong was a distinguished researcher in condensed matter physics, earned multiple degrees from U of T, and was the first associate chair for undergraduate studies of U of T's Department of Physics.
---
Congratulations to our 2021 Year in Review Crossword winners!
Once again, our A&S alumni proved they were up for the challenge with our latest crossword. Congratulations to Megan Jones-Smith, Amanda Ceniti, and Carolyn Laidlaw and Leah Henrickson (who tied for third place).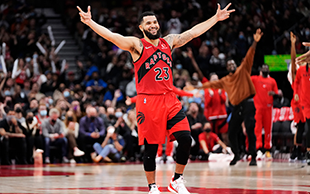 Fred VanVleet launches scholarship for Black and Indigenous students at Rotman Commerce
Toronto Raptors' guard Fred VanVleet has launched a scholarship for incoming Black and Indigenous students at Rotman Commerce.

"This scholarship is important because it's going to shine a light on some of those who may be under-served or under-privileged in certain communities and aspects," VanVleet said in a video posted to Twitter.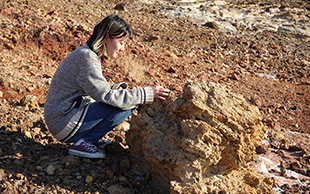 New philanthropic gift helps students study earth sciences up close and in person
An exciting new gift from Troilus Gold promises to get Department of Earth Sciences students out of the classroom and into the world. Thanks to the Troilus Experiential Learning Fund, as many as 175 undergraduate students will be able to participate in core field courses and gain first-hand experience with mapping and geophysical instruments.
Save the Date: Schooling the System Roundtable
■ February 28 from 6:30 to 8:30 pm
A&S faculty members have organized a virtual roundtable event featuring faculty and student panelists to celebrate the launch of the book Schooling the System: A History of Black Women Teachers by Professor Funké Aladejebi of the Department of History.

Register here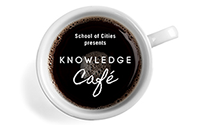 Knowledge Café with Prof Suzi Lima

■ February 23, 12 pm

Join us for a special Knowledge Café featuring Suzi Lima, an assistant professor in Arts & Science's Department of Linguistics. Organized by the School of Cities.

Register here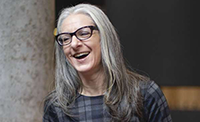 U of T Where You Are

■ March 1, 7 pm

Join Prof Sarah Kaplan as she explores the gendered impacts of the pandemic and what this will mean for equity as we enter a new world of work.

Learn more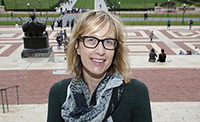 Eric Krause Memorial Lecture

■ March 3, 5 pm

Guest Prof Kate Marvel will discuss using climate models and basic theory to study climate change. Hosted by the School of the Environment.

Register here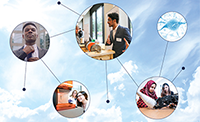 U of T Entrepreneurship Week

■ March 7 to 10

Join U of T's entrepreneurial community and campus accelerators at this annual celebration.

Learn more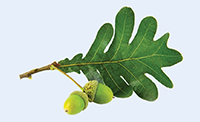 Alumni Reunion 2022

■ May 25-29

Explore new ideas, catch up with friends and meet fascinating fellow alumni at this spring's reunion events.

Sign up for updates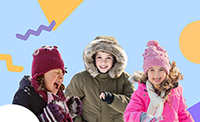 Circle Time with TECL Live

■ Mondays at 4 pm

Calling all kids and their caregivers! Get ready for reading, songs, crafts and more. Hosted by the Toronto Early Cognition Lab.

Register here


Produced by the Office of Communications & Public Affairs,
for the Office of Advancement.

Contact Communications at: artsci.communications@utoronto.ca
Contact Advancement at: alumni@artsci.utoronto.ca | 416-978-4179
Support Arts & Science here: donate.utoronto.ca/artsandscience


This e-mail was sent to teresinha.costa@utoronto.ca
Update contact information
Opt out of future messages

---
The University of Toronto respects your privacy. We do not rent, trade or sell our mailing lists.
Copyright © 2021 University of Toronto. All rights reserved. This e-mail was sent to teresinha.costa@utoronto.ca