Click to view this email online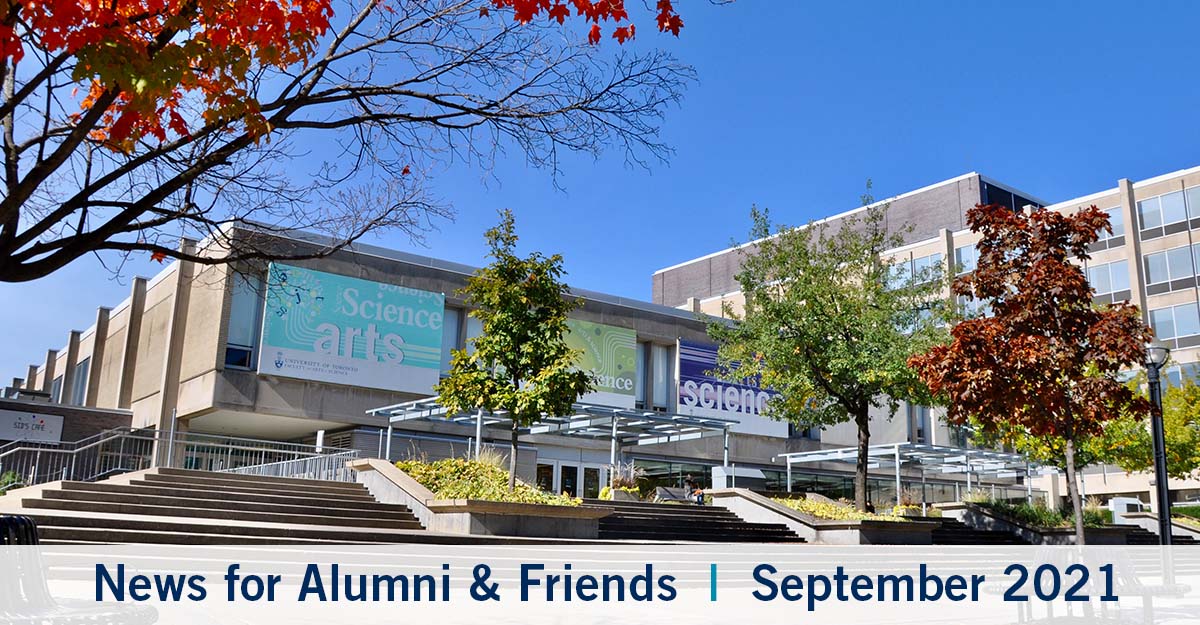 In this edition:
With the start of the new academic term comes hope for the future. In her first message of the 2021-22 academic year, A&S Dean Melanie Woodin urges students to connect with one another and take advantage of opportunities at U of T.

We have events and initiatives in honour of Orange Shirt Day and the first National Day for Truth and Reconciliation on September 30. We celebrate the 50th anniversary of the course that launched the Women & Gender Studies Institute. And we have a new bursary for Black and Indigenous commerce students. Plus, an alumna's novel about Amelia Earhart, a start-up to help women and underrepresented populations track achievements and promotions, and so much more.
Arts & Science marks Orange Shirt Day and National Day for Truth and Reconciliation
Ahead of Orange Shirt Day and the first National Day for Truth and Reconciliation, we're recognizing the many accomplishments of our Indigenous alumni and the scholarships that helped them along the way. We start with Samantha Martin-Bird, an alumna who has received critical acclaim for her writing and is helping lead the Thunder Bay Public Library's decolonization initiative.
---
Women and gender studies turns 50
The Women & Gender Studies Institute has grown from the launch of two courses in 1971 into a transformative institute that far surpassed the "wildest dreams" of those who helped launch it. As we celebrate the 50th anniversary of those first courses, we also say goodbye to beloved professor June Larkin as she retires — and announce the June Larkin TA Award in her honour.
---
New bursary for Black and Indigenous students
Black and Indigenous Rotman Commerce students will have access to the financial support they need through the newly established Francisco Bursary, founded by Mike and Quinn Samardzic. The award is an embodiment of shared family values: the power of education to shape lives and the pursuit of a more equitable world.
---
Amelia Earhart, letter writing and a love of U of T
Alumna Lindsay Zier-Vogel's first novel is a mix of her favourite things: Amelia Earhart, writing letters and a range of special spaces across U of T's St. George campus. Published in September by Book*hug Press, Letters to Amelia tells the story of a Thomas Fisher Rare Books Library technician who pens letters to the long-missing pilot to help get herself through a challenging time.
Connect with us on LinkedIn and stay up to date with the latest alumni stories and news. You can also join us on Facebook!
Alumna's startup helps women and underrepresented populations get recognized
A&S alumna Aashni Shah is helping women and underrepresented minorities track personal achievements, boost their self-confidence and overcome feelings of imposter syndrome. Through HypeDocs, users are able to increase their chances of getting the recognition and promotions they deserve but are often denied.
---
U of T's Stafford sisters hit the track in Olympics
The 1,500-metre race at this year's Tokyo Olympic Games included a dynamic duo when two U of T sisters took the track. A&S alumna Gabriela DeBues-Stafford took 5th place, while engineering student Lucia Stafford placed 13th in her Olympic debut. Both have run track with the Varsity Blues.
---
Grad student tackles anti-Asian racism with research and support
The Department of East Asian Studies is compiling resources and bringing the community together to combat the anti-Asian racism that has grown during COVID-19. The resources — which include journal articles, blogs, roundtables, books and films — provide context around how racism has grown historically and how it can be challenged today.
Alumnus Lesra Martin helps recognize students who improve Black lives
Lesra Martin has helped establish the Lesra Martin Student Changemaker Award to recognize the efforts of students whose scholarly achievement or extracurricular initiatives contribute to Black excellence and inclusion. Martin is an Innis College alumnus whose remarkable journey was captured in the 1999 movie The Hurricane.


---
Gratitude inspired Arts & Science alumnus David B. Fraser to mentor students and colleagues
Kind, genuine and modest, Arts & Science alumnus David B. Fraser was keenly interested in lifting up the next generation of scientists and researchers before he passed away in December 2020. Now, the David and Louise Fraser Scholarship will continue his legacy by supporting students pursuing a degree physics or biological physics.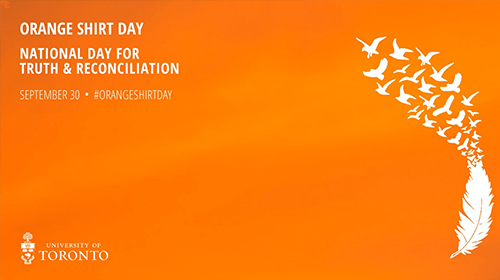 Orange Shirt Day 2021

■ September 30, 2 to 3:30 pm EDT

Join us for a virtual event on Orange Shirt Day, a national movement in recognition of the experiences of survivors of residential schools in Canada. With keynote address by Lee Maracle, OC, renowned author, on Truth Before Reconciliation.

Register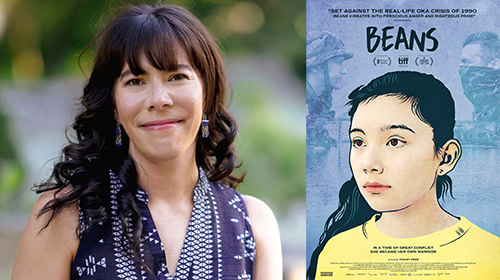 "Beans" with Tracey Deer

■ September 30, 6 to 8:30 pm EDT

Filmmaker Tracey Deer brings her acclaimed drama, Beans, to the Canadian Film Forum for a special presentation commemorating Orange Shirt Day and the National Day for Truth and Reconciliation.

Register
In honour of Orange Shirt Day and the National Day for Truth and Reconciliation, we have compiled a collection of resources and events to encourage individual and collective learning, reflection and action with respect to the legacy of the residential school system.
Keep your U of T connection strong with these alumni benefits
Whether you're a 2021 grad or it's been years since you earned your degree, your connection to U of T is still going strong. Make the most of being a U of T alum through networking and mentoring opportunities, plus online events, special discounts, lectures and other exclusive perks.


Produced by the Office of Communications & Public Affairs,
for the Office of Advancement.

Contact Communications at: artsci.communications@utoronto.ca
Contact Advancement at: alumni@artsci.utoronto.ca | 416-978-4179
Support Arts & Science here: donate.utoronto.ca/artsandscience


This e-mail was sent to teresinha.costa@utoronto.ca
Update contact information
Opt out of future messages

---
The University of Toronto respects your privacy. We do not rent, trade or sell our mailing lists.
Copyright © 2021 University of Toronto. All rights reserved. This e-mail was sent to teresinha.costa@utoronto.ca