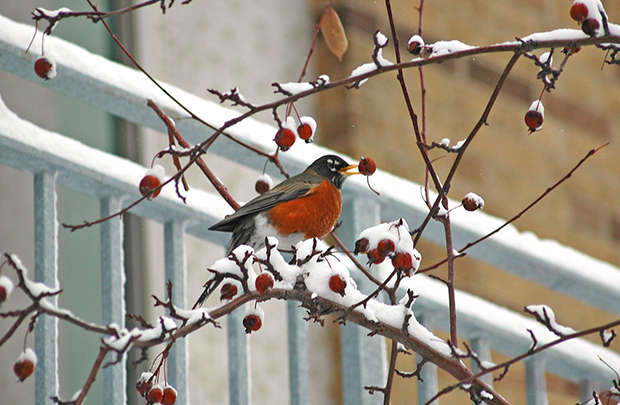 Celebrate ASSU's 50th anniversary with us!

Alumni! Did you work at ASSU or serve on the executive? We'd love to hear from you as we gear up for our 50th anniversary event in March. Email Jane Seto.
The Anne Tanenbaum Centre for Jewish Studies: Winter 2023 Lecture Series

Explore historical events, ideas and issues affecting Jewish culture today.
U of T Alumni Virtual Book Club

Until March 10

Join fellow alumni for lively discussions about books related to lifelong learning, social issues, psychology and more. This time, the group dives into Swimming Back to Trout River by A&S Professor Linda Rui Feng.

Eric Krause Memorial Lecture 2023

February 16, 2 pm, Virtual


Join the School of the Environment for a special presentation by Dr. William Woodworth Raweno:kwas titled Recovery of our Natural Origins Ohonthon Taliwahdegwen "words which come before all else."
Black Ice Film Screening and Discussion

February 22, 7 pm EST
Innis Town Hall Theatre

Join Innis College and the Faculty of Kinesiology & Physical Education for a screening of the award-winning film Black Ice. A discussion with filmmaker Hubert Davis and others will follow.
Save the Dates: The Other City

Coming up: February 22, March 29, April 26

The Other City is a new film series initiative, organized by the School of Cities, that encourages casual and insightful dialogues on crucial urban topics. Join them for upcoming screenings of 70 Acres in Chicago, Manufactured Landscapes and other engrossing films. Check the School of Cities event listings for updates.
Entrepreneurship Week at U of T

March 6 to 9

Join the University of Toronto entrepreneurship community for a week featuring more than 15 events showcasing and celebrating innovation and startup activity at the University.
Save the Date: Alumni Gathering in California

April 1

Join Arts & Science Dean Melanie Woodin for "Democracy, Digital Rights & Human Rights," an event with Peter Loewen, director of the Munk School of Global Affairs & Public Policy, and Ron Deibert, director of the Citizen Lab. More details to come.
Save the Date: The 2023 Beatrice and Arthur Minden Symposium on the Environment

May 5 to 6

Join the School of the Environment for this year's symposium, Urban Ecologies: Imagining the Environmentally Just City.
Save the (New!) Dates: U of T Alumni Reunion 2023

May 31 to June 4

Mark your calendars for the biggest alumni gathering of the year. Join your U of T friends for five days of events back where it all began. Update your contact information to be notified about Alumni Reunion and other important news from U of T
Produced by the Office of Communications & Public Affairs for the Office of Advancement.